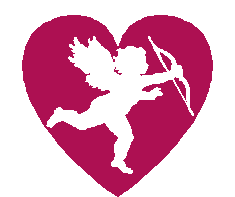 No-Frills February Links Page
Title: How To Craft Recipes Index of Pages
URL: http://kidexchange.about.com/kids/kidexchange/library/blhtindex2.htm
Description: Simple how to craft recipe pages from your About.com Guide

Title: Play Explorations - Play Explorations Entrance
URL: http://www.playexplorations.bigstep.com/
Description: Free ideas for themes, activities, edutainment and days of celebration.

Title: Bar mitzvahs favors and centerpieces in one
URL: http://www.florelle.com/bar-mitzvahs.htm
Description: Bar mitzvahs favors and centerpieces can now be chosen in one easy step with Florelle's patented 2 in 1 bouquets.

Title: 50's & 60's Memorabilia
URL: http://50smemorabilia.safeshopper.com/
Description: Memorabilia and collectibles from the 50's & 60's featuring Elvis,Marilyn Monroe, James Dean, Betty Boop, Rt. 66, Beatles, I Love Lucy, Poodle skirts, etc..

Title: Cocktail party planning
URL: http://ctct.essortment.com/cocktailparty_rfom.htm
Description: Planning a successful cocktail party is simple if you follow a few basic pieces of advice on preparation, food and entertaining.

Title: How Much Alcohol, Soda, Beer, Wine to Buy
URL: http://www.stlouispartyplanning.com/beveragerequirements.html
Description: Beverage amounts calculated automatically based on the number of guests you will be serving.

Title: ComeAgainNYC.com - Your Source For Bridal Showers and Bachelorette Party Goods
URL: http://www.comeagainnyc.com/
Description: Unique selection of x-rated Bachelorette and Bridal Shower Party goods and games.

Title: Buffet Set up options
URL: http://www.pcma.org/templates/Conferon/charts/Ch10_C.htm
Description: A few layout suggestions for your buffet service.

Title: Resources on Celebrities
http://www.linapuzzles.com/celebrities.html
Description: Resources on celebrities, magazines, news, articles and photos. Famous actors, actresses, supermodels, singers, movie directors, child stars, designers, politicians and other popular persons.

Title: 60's Alternatives
Free Stuff, Have A favorite Band? We have shirts, hats, shorts, patches, stickers for most popular groups. We carry the worlds best fragrances in candles and incense. Much more!
URL: http://www.tomspipe.com

Title: Colorful banners for parties, churches, business, political events, birthdays,
URL: http://www.geocities.com/EnchantedForest/8276/prod01.htm
Description: Colorful banners made to your specifications for as low as $26.
Title: Broadway Musicals
URL: http://www.magicmakers.com/costumesuggestions/broadwaymusicals.html
Description: These are great ideas for Broadway Theme parties & Events. Annie: 1930'S Annie Get Your Gun: TOTC wild west, cowboys, Indians & etc..

Title: A Base for Family Events URL: http://www.linapuzzles.com/familyevents.html
Description: Resources for family events, games, fun activities, birthday parties, outings, seasonal and holiday celebrations for kids and the entire family.

Title: Ranchweb - Corporate Retreats and Business Meetings
URL: http://www.ranchweb.com/biz.htm
Description: Worldwide Ranch Headquarters linking you to ranches and lodges that specialize in hosting corporate meetings, business retreats, and family reunions.

Title: Marketing ideas and information for nonprofit organizations
URL: http://www.drcharity.com/marketng.html

Title: Birthday, party favors, anniversaries, father's day, weddings, showers
URL: http://www.trackitall.net/2050/2051.htm
Description: Welcome to My Sodas, personalized beverages, perfect holiday gift, full bodied delicious taste, personalized with your name of choice, perfect for special occasions..
Designer Candy Bars for every occasion--weddings, bar/bat mitzvahs, anniversaries, birthdays, reunions and much more. A great site for party links.

Title: A Base for Anniversaries (This is an awesome site, loads of links to anniversary, birthday and centennial celebrations) URL: http://www.nanana.com/anniversaries.html Description: Resources for anniversaries on the internet. Weddings, birthdays, personal and historical celebrations. Party games and activities, invitation and electronic greeting cards, planning,

Want to See More Wacky Sites?
Click Here to Check out a Wacky Site Archive!

Title: Etiquette From Hell A hilarious site...must read. Once in there check out the wedding planning information it is excellent, seriously excellent.
ADD YOUR LINK TO OUR FREE LINKS PAGE!

Party Goods Catalog with over 100 themes. Request one here