"Adorable Gift Adornments"

by
Phyllis Cambria
While there are undoubtedly thousands of designs and styles of gift wrap available to decorate your packages, here are some adorable adornments (and wrapping paper alternatives) to help you add singular style, whimsy, added value, or just help you out when you've run out of paper and don't want to make a trip to buy more.
Can It
· Recycle coffee cans or oatmeal boxes and decorate for use as unique gift boxes.
Recipe for Success
· Wrap a kitchen gadget in a collage of favorite family recipes.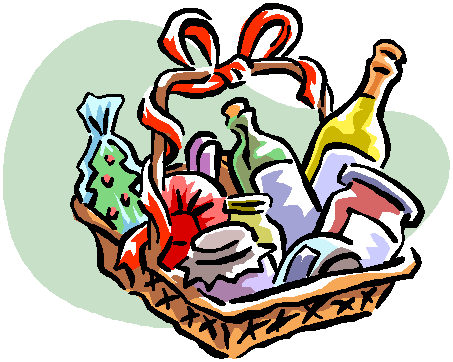 Simply Homespun
· Decorate a plain brown paper bag with rubber stamps. Put in a jar of preserves, a batch of homemade cookies or a bottle of flavored oils, and tie with raffia for a country Christmas (or any holiday) gift they'll know came straight from the heart.
· Or use a decorative basket instead of the paper bag for a double-duty gift.
By the Book
· Hollow out an old book, glue the pages together, and use for a clever presentation package.
Winning Score
· Roll a tennis or golf magazine around a tube of tennis or golf balls and secure with wrist bands to present to a good sport.
<![if !vml]>

<![endif]>
All That Glitters
· Remove the hanger from a clear, glass tree ornament. Insert a thin necklace or chain. Sign the recipient's name on the glass in metallic paint. Replace the hanger, weave a shiny ribbon through the loop, and fasten to the tree for a gift that sparkles inside and out.
Ingredients to Warm the Heart
· Put the dry makings for a favorite soup or chili into a large pot and secure the cover with raffia or ribbons through the pot's handles.
Hatch onto this Idea
· Nestle earrings, a bracelet or a necklace into an empty pantyhose "egg" and tie with ribbon.
Double-Duty
· Wrap a small present in a festive scarf for a colorful covering that doubles as a gift.
Table It
· Large plastic or paper tablecloths in plain or decorative patterns make cost-effective wrappings for oversized packages.
Designer Touch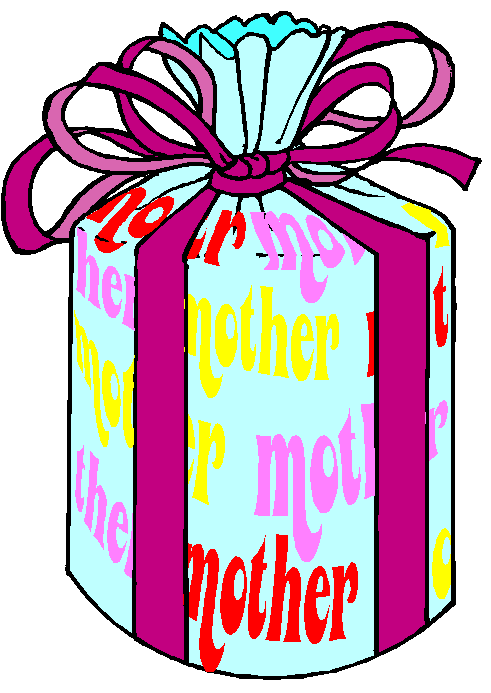 · Use left over wallpaper as gift wrap or add scraps of border prints to enhance plain gift wrap.
A Good Yarn
· Recycle yarn to replace ribbons. This is particularly appropriate for hand-crafted gifts.
Picture This
· Office Depot (www.officedepot.com) will now reproduce a favorite photo or photos into personalized gift wrap. Select photos of the recipient for a truly unique presentation and gift card.
· Or make your own using a color photocopier. If you are reproducing black and white photos, still use a color copier for best results.
· Add additional interest by using water colors to enhance black and white photocopies.
· Reproduce the photos on a tan-tinted paper for a sepia quality or give the paper a color wash with diluted brown watercolor paints.
Brown Bag It
· Decorate plain brown paper bags with paints, pens, stencils or stickers. Tie the top with ribbons or scrap yarn.
The Name Game
· Stencil the recipient's name onto plain wrapping paper for a truly personalized presentation.
Fabric Fantasy
· Cover small packages with leftover fabric scraps, decorative hankies or bandannas.
Nuts to You
· Place a ring, small pin, earrings, or necklace into an empty walnut shell half and tie both halves together with a ribbon.
Magazine Material
· Select photos from magazines related to the gift and affix to plain paper wrapping. Beautiful full pages are perfect for wrapping tiny gifts.
· Or create a collage by gluing enough photos together to wrap the package.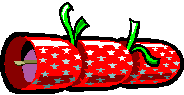 Party Poppers
· Stuff children's small gifts inside paper towel or gift wrap tubes. Cover with colorful tissue paper, leaving about two extra inches of paper on each side. Secure the ends with yarn, ribbon, or colorful shoelaces to resemble a party popper.
Chip Shot
· Recycle potato chip or popcorn tins by decorating them with paint, paper, fabric or decoupage art.
· Double Bonus: The can makes a great durable container for shipping gifts and can later be used by the recipient as a trash basket.
Throw in the Towel
· Wrap a food or cooking-related item in a patterned kitchen towel.
· Or a dress up a collection of toiletries with a fluffy bath towel wrap.

Card Sharp
· Recycle past holiday cards to decorate packages.
· Also cut out the designs, use a paper punch to make a hole, string ribbon or yarn and use as a gift tag.
Newsworthy Wrap
· Choose a section of the newspaper which would appeal to the recipient (business section for tycoon, sports for a fan, comics for a child or child-at-heart, advertisements for a shopper, etc.) to use as gift wrap.
World Traveler
· If the recipient is getting a gift for their life-on-the-go, wrap it up in a colorful map.
Silver Lining
· Don't forget that your kitchen cabinet contains a great last-minute gift wrap choice. A box of tin foil not only glistens but you can etch in designs with a DULL pencil point which makes its use seem intentional rather than a last resort. (Don't press too hard or you'll rip the foil.)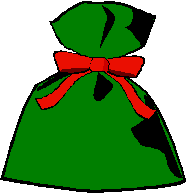 Bulky Bag
· Have an odd shaped or large gift that defies wrapping in paper? Look no further for a solution than a colorful trash or leaf bag. Simply tie the top with ribbons or yarn. Best of all, when the rest of the gifts are unwrapped, you can toss the trash right into the bag!
On Contact
· Your leftover shelf liner, with or without adhesive backing, is a clever container cover. Best of all, the sticky kind, such as Contact, means you don't need any tape!
Printer Paper
· Use the leftover patterned paper you used for your holiday newsletter to wrap up a small gift,
· Or simply create your own design with clip art and your computer.
Industrial Strength
· To cover a gift for the gardener, tool man or high-tech tycoon, think about using left over screening. The vinyl varieties are soft and pliable, but if you are using metal screening, but sure to fold over the edges and press down the seam so no one gets cut on the sharp edges.
Crafty Crepe
· Wind leftover over crepe paper around the package again and again, overlapping slightly, until the package is covered.
Gift from the Garden
· Use an oversized banana leaf (available in tropical nurseries and Latin or Asian markets) or other broad leaf to wrap a small gift. Tie with raffia for an ecologically sound solution.
Blanketing Baby
· Wrap a gift for your tiniest recipients in a beautiful (and practical) baby or receiving blanket.
Sock It To Me
· Ever wondered what to do with those single socks you find in your dryer? A tube sock makes a great cover for a bottle of wine or alcohol. Fold down the cuff or tie the top with ribbons, string, raffia or yarn.

Merry Merchant
· Many merchant bags, particularly from high end or specialty stores are too beautiful not to reuse. Often made of heavy-weight and/or glossy stock, they're perfect for recycling and use as a gift bag. Simply add stickers or glue clip art to cover the store's name. You can also use markers or paint pens to create additional designs.

Phyllis Cambria, Official Holiday Spokesperson for Louis Kemp Seafood Company shares her party planning expertise in the Keep Your Cool Holiday Helper