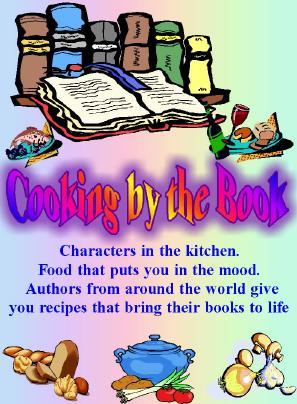 If cutting down your gift list is making you feel a little like Scrooge, here's an idea that will surely fit into your holiday budget. We're offering a FREE cookbook comprised of more than 50 recipes by 25 authors from around the world. In addition to some tasty treats, recipients will be able to read passages from these authors best-selling books. The book can be copied onto a disc or the 110 pages can be printed out on your computer and inserted into an inexpensive binder. It even has a colorful cover graphic. Either way, it's a great gift for little cash (discs or printing supplies). All about the Free Cookbook HERE!
Polaroid Party Tips
Dozens of ideas with instant photos for party activities, gifts, favors and decorations. This is the time of year for documentation. Click Here!
Ho-Ho-Ho, Holidays Are Here
With most people still feeling the effects of the September 11th tragedy or impacted with the financial aftermath of that day, celebrating might seem a little inappropriate or out of budget. No amount of celebrating is going to change the fact that our lives were all altered that day, but that is probably an even greater reason to celebrate our lives, freedom and loved ones.
It's hard to believe that we're coming to the end of 2001 already. Before you were even finished shopping for your Thanksgiving turkey, chances are you started to notice holiday decorations in stores. In many areas they were put up shortly after Halloween!
All that means to holiday hosts that now is the time to start getting your holiday celebration and gift plans in order.
It's easy to throw a party on your budget, whatever it is. Visit our Holiday Links Page for dozens of thrifty, while very festive ideas. In addition, we are sharing some next-to-free ideas for gift-giving--something for everyone on your list.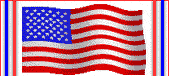 All the Way, USA Holiday
If you're like most Americans, chances are you are flying the red, white and blue outside your home, have a flag in your window, or patriotic adornments on your car. There's no reason you can't incorporate your patriotic pride into your holiday decorations as well. Select only red, white and blue ornaments for your Christmas tree or tie red, white and blue ribbons to your menorah or choose red, white and blue candles to burn.
Use patriot ribbons and flags instead of your usual garland. Even stars and stripes cups will turn your tree into a symbol of your national pride with holiday flair. Just turn the cup over, poke a small hole and insert an ornament hook. Hang as usual. (Patriot Decorations mentioned above) You can find more patriotic party goods RIGHT HERE.

Food and Drink --
How Much is Needed?
The question we're asked more than any other is how much and what type of food and drink to serve to guests over the holidays. Here's an article that will help you no matter what type of party plans you have. Read it here.
Budget Beater for the Businesspersons on your List
Here's a gift for every business person on your list, teens who might like to have a personal card to share their phone number and e-mail address with friends, someone who is just starting up a business or for any recipient you want to give something special to. VistaPrint will produce HIGH QUALITY, FOUR-COLOR business cards FREE. (Well, you actually have to pay a few dollars for shipping and handling, but it's generally less than a packet of blank business card stock if you wanted to make them yourself! )

There are 30 basic patterns to choose from, you can upgrade your design options for pennies, you can import logos and it's all for a price that can't be beat. They also offer letterhead, postcards, address labels and more for below competitive prices.
To check them out, Click Here!
In-Store Charitable Idea
Here's an idea that will get present and potential customers to visit your business this holiday season. Work with your local food banks, churches, temples and charities to become a designated drop-off site for holiday donations like non-perishable food items or toys for the less-fortunate. Be sure to spread the word of this in your advertising and marketing. Send out an e-mail announcement to your customer list. It's a win-win idea that will benefit your business and your community. Plus, with so many smaller charities feeling the pinch after the outpouring of donations to various September 11th funds, it's a great way to remind folks that charity begins at home.
Our Exciting News!
We have been appointed the Producers of the Educational Programs for the National Halloween, Costume and Party Shows, both in Chicago and Las Vegas next spring. We would love to see you there for our seminars, the trade show and the parties, parties, parties. The IBAC show is held at the same time, just across the street, so if you are a balloon professional and attend that show--come on over and say howdy! Read all about it here.
We're constantly adding new content to our site, so bookmark it PartyPlansPlus.com and visit back often.
Until next time, may you and yours enjoy a happy, healthy, and peaceful holiday season!
Phyllis Cambria and Patty Sachs
Visit our Bookstore for Gift Ideas for the whole family!
PartyPlansPlus.com promises to its subscribers to not use names or email addresses to send unsolicited information nor will we sell information to any third party.
Sign Up For Our Mailing List If you havenít signed up on our official mailing list, be sure to do so now, since future newsletters and announcements will be going only to those on the list, rather than possibly offending anyone with our e-mail list mails. The link to join the list is below.

Head for Amazon.com for your books, videos, DVDs, CDs, toys, clothing and more each day. Save money, shop from home.
Articles, Interviews and Mentions
Click here: Holiday Mirth at Work, Chicago Tribune December 19, 2001
Click here: New Years Party Plans, LifetimeTV, December, 2001
Click here: Holidays Away From Home, Military Lifestyle.com