The fantastic Tissue Paper Flower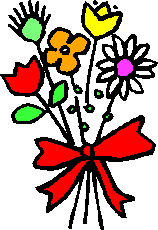 Tissue paper flowers are inexpensive and easy to make, yet can be a sensational feature of your party decorations or gift wrap. You can have loads of fun at your pre-fiesta "Tissue Paper Flower-making Party" where the whole family can join in.
Tissue Paper Flower Basic Instructions
Materials for 1 flower
2 (20" x 30") sheets of tissue paper
24" length of florist's wire or 1 paper-covered stem (craft store)
Green florist's tape
Directions
1. Layer tissue paper sheets with edges aligned. Fold layered sheets in half lengthwise and cut along fold line. You now have 4 (10"x 30") pieces. Layer all 4 pieces with edges aligned.
2. Make 1" deep fan folds along entire length of layered pieces, keeping folds and edges even. Tip: You can hold in alignment with a staple at the center of each 10" end.
3. Bend florist's wire in 1/2. Slip wire over center of folded tissue paper; twist wire tightly (see diagram 1). Use longer wire for longer stems.
4. Cover stems with florist's tape or ribbon or dip in glue and then in glitter for a glitzy look.
5. Referring to diagram 2, cut ends of folded tissue paper for rounded or pointed petals.
6. To separate flower petals, pull up 1 layer of tissue at a time, towards the center of flower.
Tip: Use scrap tissue clippings as confetti or as contrasting color centers of flowers.
Flower Variations.
| | |
| --- | --- |
| | To make smaller flowers use 3 (6" x 20") pieces of tissue paper and for larger flowers |
| | expand the fold size and use only 3 pieces. You can experiment with these sizes. |
| | Tissues of more than one color make fabulous multicolored blossoms. |
| | Printed, iridescent or pearlescent tissue papers work beautifully for texture and interest. |
| | Tie dye print tissue is fab for a seventies love-fests. |
| | Mix in one or two layers of tulle, especially for weddings. |
| | Black, white and silver tissues make a dramatic touch, with glittered stems. |
| | Silver or gold tissues are ideal for 25th or 50th wedding anniversaries |
| | Touch spots of glue on the flower and dip in glitter for a sparkled look |
| | Use a colored pipe cleaner as a stem and wrap the flowers around napkins for a glorious table. |
| | Use in place of a bow on a package for a lavish touch |
| | Tie with ribbons for a fiesta favor to be worn in the hair or as a corsage |
| | Use unusual materials like cellophane, Mylar, plastic, or stiffened sheer fabrics. |
| | Try brown craft paper for a western party. |
| | Small hot pink and black flowers for fifties festivities. |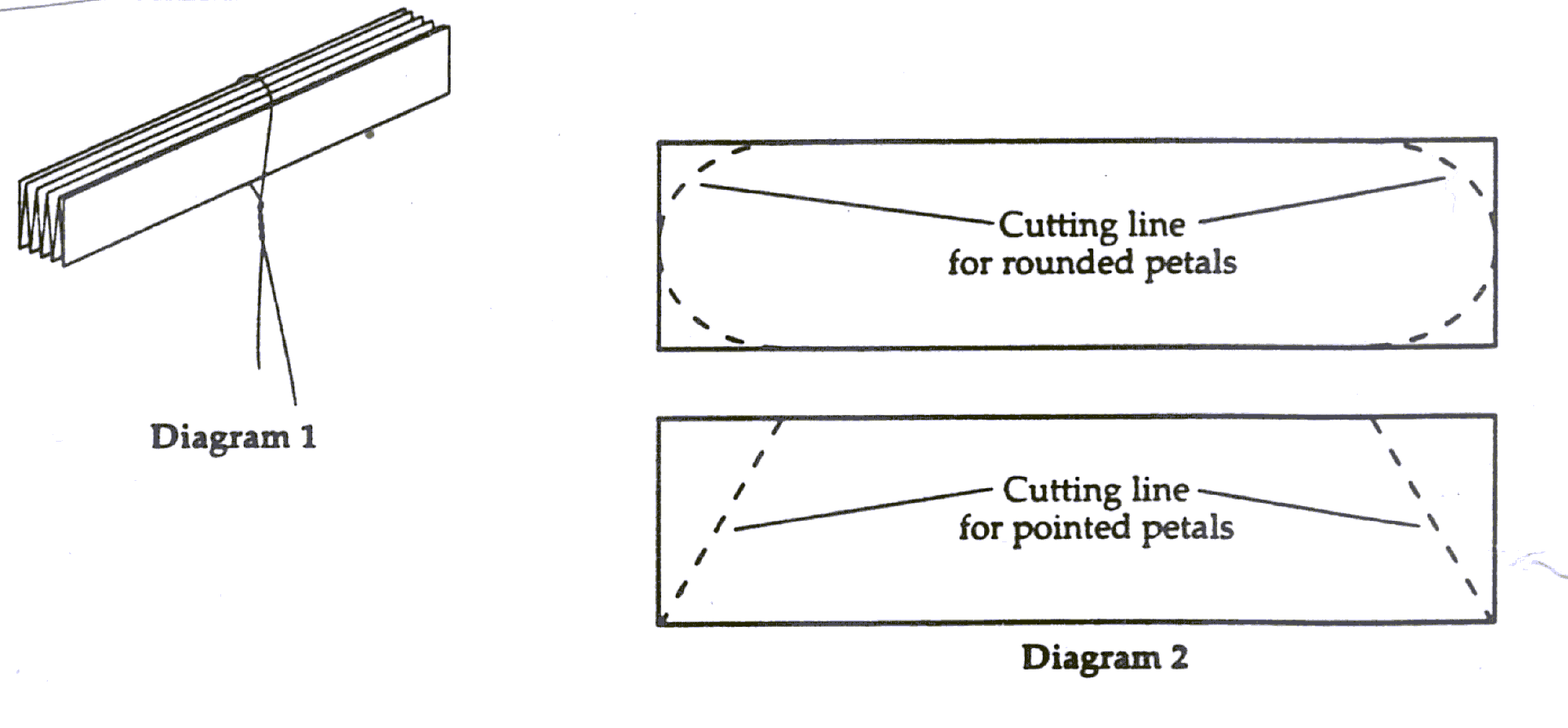 This information was created by Patty Sachs, author of
Pick A Party: The Big Book Of Themes and Occasions
Pick A Party Cookbook: The Big Book of Party Menus, Recipes and Table Decor.

Order a variety of colored tissue papers here! At sale prices!