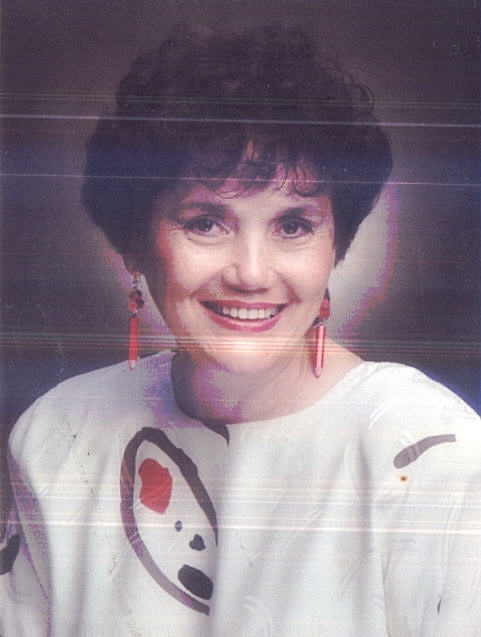 Ms Sachs is mother to three adults and grandmother to five darling girls. The most spectacular surprise of her professional life was being named Third Best Shower Singer in the United States at Radio City Music Hall in 1987. In the tradition of the Miss America Pageant, Bert Parks emceed the contest and Sachs sadly puns, "When I flubbed my impromptu question my chances for first prize went right down the drain...so I had to throw in the towel."


Experience and Activity Sheet


OWNER:PartyPlansPlus.com and WeddingPlansPlus.com on-line,consultants and event designers to a national clientele. SpeakersWritersPlus.com providing seminar design and presentation to the party and gift industry. Originator of "Don't Wait...Celebrate! Week" each August for the past eight years..



PRODUCER:Twin City Party Planning Show (1986); Your Special Event Show (1987); Event Expo '90 (1990): Holiday Idea Expo (1991); 75th Anniversary Reunion Big Brothers & Sisters at Minneapolis/ Mall of America (1994) Twin Cities' Event Planners Forum (1996), The First Ever CyberCelebration for the E-tailer's Digest (1998) The 18th-23th Annual Halloween, Costume and Party Show Education Program, (Chicago, March 2002-6, Las Vegas, April 2002-6) Southdale Shopping Center 50th Anniversary Sock Hop Reunion, October, 2006



AUTHOR: Twin Cities Party Guide (1986); Your Special Event Planning Guide (1988); Weddings, Parties & Celebrations (1990); Your Special Event Location Guide (1992); 52 Totally Unique Theme Parties (1994); Pick-a-Party:The Big Book of Party Themes and Occasions(1997); Pick A Party:The Big Book of Party Menus, Recipes and Table Decor (1998) Your Y2K Bash will be a Smash...not a Crash! (March, 1999) ) The Complete Idiot's Guide To Throwing A Party (with Phyllis Cambria), (Fall, 2000) The Pocket Idiot's Guide to Choosing A Caterer (with Phyllis Cambria) March 2004, Don't Wait...Celebrate! (August, 2004)


PUBLISHER:"Almost" Stress-free Planning of Special Events Newsletter (1990-2001) Celebration Creations Catalog of event planning resource materials (1994-1999) PartyPlansPlus.com on-line newsletter and website.



WRITER:Articles: Balloons N FunTimes,Balloons & Parties Today, Balloons and Parties Magazine, Best Weddings,Cruise and Travel Views, Desert Woman, Event Solutions, EventIdeas.com, Event World, Everything2000.com, Friendship International, GiantEagle.com, GreatEntertaining.com, Great Events, Home-based/Small Business, InnerSelf, Income Opportunities, ISES Insight, ISES Gold: Anthology of Expertise, Let's Plan a Party.com, Lifestyle Choices, Meeting Executive, Panache Catalog, Party & Paper Retailer, Party Chest Newsletter, Positive Prospector, Que Pasa, Reunions Magazine, Roller Skating Association, Sam's Buyline, Stress-Free Living, thePartyworks.com, Ultimate Wedding.com, Via/FedEx



CONFERENCE AND SEMINAR PRESENTER:International Society of Meeting Planners, London Conference; National Assn of Balloon Artists; National Halloween Costume and Party Show (1994, 1998, 1999,2000,2001, 2002,2003, 2004, 2005, 2006); The Special Event; American Rental Assn; Great Minnesota Event Expo; Celebration Expo; Assn of Special Event Prof'ls; Twin Cities Event Planners, Women in Business; Roller Skating Assn, Event Solutions Expo '97, 1-800 Party Shop Conference,98 & 01, Chicago Merchandise and Gift Show, (January,April, July, October 2002) Women's Showcase of St.Cloud 2002, Getting Started in Event/Party/Wedding/Meeting Planning Workshop (Chicago,March, 2004), Getting Started in Event/Party/Wedding/Meeting TeleSeminars Series 1st-5th sessions (2002-2004)


CONSULTANT:Ms Sachs consults with planners, companies and associations producing an event, business startup or developing a new concept or product.



MEDIA EXPERT GUEST AND SPOKESPERSON:Frequent radio, television, newspaper and magazine interviewee expert. Ms. Sachs has answered 1,000's of wedding/party etiquette questions via e-mail and is the site moderator for several Internet Web Sites related to special events and parties. Official Celebrations Expert for GreatEntertaining.com,(1999-2001) Official Celebrations Expert for PolaroidSpecialEvents.com (2001-) Featured party expert for Hormel Party Tray promotion.



SINGER/SONGWRITER:SongSendsations custom songs for special occasions.

Ms Sachs calls Minneapolis, MN She can be reached at 763-432-3395 CST or by e-mail:

[email protected]

A sampling of her press clips are here.







| | |
| --- | --- |
| Email Me | Please sign or read my guestbook! |








Join my Party News mailing list here. Free newsletter and periodic party announcements.
Content © 2002-2007 Patty Sachs, All Rights Reserved
Graphics/WebDesign ©1996-1999 vikimouse, All Rights Reserved