This page is under construction...some of the links are not live.
Please forgive the delay.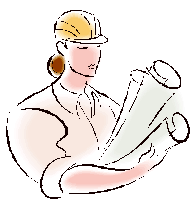 Launching October 15th. Please do come back.
Wedding and Party Video Instruction Collection
by Phyllis Cambria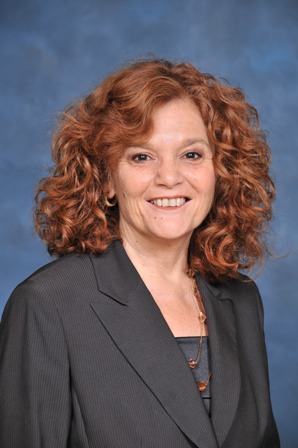 We are proud to present a large collection of instructional videos featuring
Phyllis Cambria, co-owner of PartyPlansPlus.com and WeddingPlansPlus.com
Phyllis has written and produced these videos with special focus on
time and money-saving concepts without losing any of the beauty
and elegance so appreciated by both hosts and guests.
How-To Videos for Weddings. Parties and Events
If a picture's worth a thousand words, then a video is faster than reading a book! Here are a variety of how-to videos to help you learn the party and wedding planner's tricks from international award-winning wedding, event and party planner, Phyllis Cambria, so that you can be the best DIY bride, guest or party host.
The videos are less than a couple of minutes, so sit back, relax and learn. The ideas are fun, inexpensive and so easy to do. Just click on the title to watch the video.
Wedding How-To Video Tips for the DIY Bride
How to Decorate a Wedding Table with Tulle
Decorating a table with tulle is not only easy; it's an affordable way to dress up a guest table, buffet or a sweetheart table for a wedding, shower or any elegant special event. The rolls of tulle can be easily found at many dollar and craft stores and come in a variety of colors. To further dress up the table, you can add bows, sprigs of flowers, decorative pins, toys or anything else that will make your party pretty wherever the tulle is scalloped and pinned.
Ideas for Outdoor Summer Weddings
The best part about summer weddings (and other festive outdoor parties) is the options you have to take advantage of the beautiful flowers that are more readily available (and less expensive) or bring the beach to your banquet. Here you'll learn three tips for creating lovely and affordable centerpieces for a wedding or other summer sit-down soiree.
How to Decorate for a Fall Wedding Theme
While the ideas you'll find are meant for a Fall wedding, you can easily use the same ideas for decorating for Thanksgiving for any autumn sit down dinner.
How to Decorate Guest Tables for Weddings (or other elegant occasions)
Here is the basic how-to of how to properly set an elegant guest table for your wedding or any other special event for a sit-down dinner.
Whether you use a decorative bag or a box, here's a sweet idea for wedding favors. Chocolate kisses were used in demonstration, but any small candy will do. And, for a Valentine's Wedding, wouldn't heart-shaped candy be perfect? And even if you're not getting married around Valentine's Day and you have time to plan, stock up on the heart-shaped candy and keep it in a cool, dark, dry place (or your freezer) until it's time to create your wedding favor boxes. You also can use personalized ribbons or use a fabric pen to create your own thank you on ribbon you find at your craft or dollar store to further personalize your favors.
How to Make a Wedding Centerpiece
For this demo, I used an oversized bowl that might be too large for your guest tables, but a smaller bowl or a trifle bowl will work as well. The tips of your flowers may get singed, but they won't catch on fire since everything is floating in water. Plus, since you're using very few flowers, this is a very affordable and colorful centerpiece.
What makes this idea so terrific is that you can completely customize a candle to match your style and décor. Here's a tip that was cut out of the video. When you want to insert the t-pin, heat the tip first with a lighter or lit candle so that it will slide into the candle's wax more easily. You can further decorate the candle with studded pins (even pierced earrings will work) for a more decorative touch.
Are your wedding reception tables looking a little bare? In need of decoration? What's great about this kind of fold is that you can use any kind of napkin. This makes a very dramatic, tall napkin fold.
Wedding Guest Tips
This is a fun, easy and affordable way to decorate you wedding present to make it look like it was professionally wrapped.
Bridal Showers
Etiquette for Bridal Shower Invitations
The information on this video is directed at bridal showers, but will apply to any type of party invitation.
How to Plan Bridal Shower Games
There are lots of games that you can purchase, but here are a few simple ones that you can make and personalize it to the bride and perhaps the groom for a Jack & Jill shower.
How-To Videos for General Party and Holiday Planning
http://www.5min.com/Tag/Phyllis%20Cambria?CategoryID=0
http://www.ehow.com/videos-on_10682_wedding-decor-ideas.html
http://www.dailymotion.com/relevance/search/Phyllis+Cambria
http://www.babyitsfree.com/free-baby/baby-showers-baby-shower-candle-ideas
http://www.ehow.com/videos-on_10739_baby-showers.html
Articles:
http://www.examiner.com/wedding-planning-in-miami/25-last-minute-gifts-you-can-pick-up-on-your-way-to-the-party
Visit our new Wedding Blog Click Here
Visit Phyllis' Examiner.com Wedding Planning Column site.