Links for your event/party planning
Party and event planning on the Internet is raging and outraging! There is little that one cannot find in Cyberspace whether it be product, service or the perfect party advice. In the process of surfing and searching and we have discovered hundreds of sites that are valuable for both the beginner or the pro. Retailers can find new products to put into their stores, for more profits and customer satisfaction. Party planners can be clever and creative beyond belief with tools, supplies and talents just a key stroke or two away. Warning: One can get buried in this huge heap of help so settle in for some power party surfing!

For Invitations and RSVPs on-line: These sites allow you to join, create and send invitations, collect RSVPs on your own web page, send maps, directions even collect dues, entrance fees and donations. Guests can log in, read updates and sign your guestbook to leave comments.
www.rsvpBook.com You can organize your whole event and keep the details current and available to all of your guests on this site.
www.evite.com
www.creatacard.com
Incredible collection of ultra-elegant invitations!! For the ultra-unique party and host.
Balloon Design Sites
Check out Balloons-N-Funtimes on-line balloon/party/basket/entertainers industry news sites. http://www.balloons-n-funtimes.com Dozens of design pages and links galore.
Looking for party planning information?
Polaroid Party Power Dozens of fantastic ideas for using Polaroid cameras and photos to make your party picture-perfect!
Photo Frames for Polaroid Pictures: The Best Party Favor! (Sizes: 600, Spectra, Digitals 4X6, 5X7, designs for Halloween, Christmas, Easter, Valentines, Patriotic, Celebration)
www.thepartyworks.com (especially for kidís)
www.allaboutshowers.com
http://holidays.net
Dollar Stretcher Party Planning Ideas...Super collection of bright ideas!
Kids Theme Parties from A-Z Visit Donna Pilato at About.com for one of the most complete sites for party and event planning...especially this page for kid's parties.
Gatherings.com is a dandy site for Family Reunions and other friendly and casual gatherings.






Event Planning Worksheets, just print out and use: www.event-plannerwest.com
How to Make Big Bucks with a Kid's Entertainment Business.
From the same site: How Operate a Corporate Picnic Business
Great opportunity for a party service--to start or to add to your existing party business! Visit the site: http://www.kidsentertainmentbusiness.com

How about theme party ideas?
Hollywood Party Goods Statuettes, posters, cardboard stand-ups and more. Click here
www.snoopy.com (comic strip ideas)
Plans, Decor, Food, Beverages and Entertainment Information


www.regards.com
www.bluemountain.com
www.americangreetings.com

Absolutely Victorian Greetings are delightful and nostalgic greetings to send, graphics to use in your e-mails, dozens of links to Victorian sites. A beautiful visit.
Personalized and custom birth announcements
Select from large assortment of invitations
Assists charities with fundraising through Christmas card sales
Customized Celebration Gifts and More
ANNOUNCING OUR NEW PARTY MALL! Dozens of sites with savings galore for your party/holiday/gift shopping. Visit now!
It's My Mitzvah
Honor a special occasion with our unique line of printed, personalized favors for a bar mitzvah, bat mitzvah, wedding, reunion or other celebration. Print water bottles, scrubs, sports balls, t-shirts, ball caps, travel cd cases and much more with your name and celebration date.

The personalized present that hilariously rewrites their past. Novelty family tree gift
with no research needed on your part. Suitable for anybody who has ancestors!
Poems to Go are creative and custom poems written especially for your special occasion by Amy Gumley. Visit the site to explore the many possibilities in poems.

The Rosemary Company A selection of unique gifts and favors for weddings, bridal and baby showers, anniversary celebrations, friendship, and memorial tributes. The herb rosemary symbolizes remembrance, and a gift from The Rosemary Company means you are special and will never be forgotten.

Designer Candy Bars and other candy favors for every occasion--weddings, bar/bat mitzvahs, anniversaries, birthdays, reunions and much more. A great site for party links.
Party Games Galore!
Baby Shower Games by Subject Baby Shower Games grouped by subject from our A to Z Library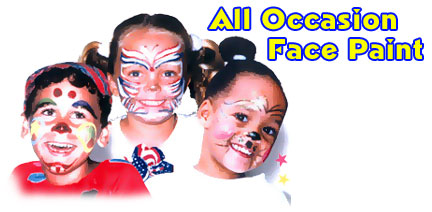 Face painting has party power for any age group! And the simplest of designs will tickle (literally) the fancy faces of guests at parties, carnivals, company picnics, civic and community festivities, fund raisers and at in-store promotions. Wedding planners are even booking face painters for casual and theme receptions. For a huge variety of the best products for face painting visit Bobbie Weiner's site. There is a kit for every event.
Downloadable Game Books by RoByn "Moogie" Thompson
A game resource for teachers, youth group leaders, scout leaders, children's entertainers and clowns. RoByn "Moogie" Thompson is a professional family entertainer. With hundreds of performances ranging from backyard birthday parties to events at the Guggenheim and South Street Seaport, she has seen which games and group activities work and which don't. Contained in these pages are games that work. Fun games that are easily organized and easy to play. Games for a variety of ages and group sizes.
Over 130 circle games for groups of all ages and all sizes. Have a group of kids and no idea what to do with them? Check out this book! Fun games that are easy to organize and easy to play. Games for a variety of ages and group sizes. After reading this book you'll be ready to have fun.

(70 pages) Paperback: $14.95 Download: $9.95

101 Instant Games No prep. No props. Just add kids and you're ready to go! For groups of all ages and all sizes. Have a group of kids and no idea what to do with them? Check out this book! Games for a variety of ages and group sizes.

(54 pages) Paperback: $14.95 Download: $9.95

Balloon Games 50 games to make you POPular! Games with round balloons, games with animal balloons,games with water balloons too!! Have a group of kids and no idea what to do with them? Check out this book!

(30 pages) Paperback: $14.95 Download: $9.95

Over 50 parachute activities for groups of all sizes and all ages. Safety info and adaptive suggestions for children with special needs. Great for group and scout leaders, activities directors and party performers. For groups of all ages and all sizes. Have a group of kids and no idea what to do with them? Check out this book!

(26 pages) Paperback: $14.95 Download: $9.95
Entertainment
Twilight Zone Outdoor Cinema...the latest in outdoor entertainment. A MUST SEE!!
We deliver crystal clear movies on huge outdoor inflatable screen and theater quality audio that leave people buzzing with excitement. Twilight Zone Outdoor Cinema, based in the MInneapolis - St. Paul metro area, brings the outdoor movie experience to the next generation in Minnesota, Wisconsin and Iowa.

Picture this: the sun sets, darkness falls and the first flashes of the movie flicker on the towering inflatable screen. Then the thunder of our powerful theater-quality sound system kicks in and the crowd cheers - your movie event is underway.





Music for Themes and Eras
www.geocities.com/SunsetStrip/Club/4161 (Songs for themes)
www.wanderers.com/wanderer/index.html (Oldies & goodies songs)
www.americanmusicclassics.com (build your own CDís of hit songs)
Sounds Abound All Hallow's Eve Tape Get prepared for your next Mystery, Spooky, Halloween, Horrorific, Theme Party with this neat dramatic sounds, music and effects tape. Shock your guests at the driveway with the beastly and best sounds.

Unique Products for Parties
Photo Frames for Polaroid Pictures: The Best Party Favor! (Sizes: 600, Spectra, Digitals 4X6, 5X7, designs for Halloween, Christmas, Easter, Valentines, Patriotic, Celebration)
www.foreverandalways.com (custom seed packets, etc.)
www.acrylicworks.com (invitations)
www.BachelorettePartyFun.com (A fun site filled with the latest in "bride's night out" party goods, from All American to X-rated.)
www.Bridesmaid101.com (Everything for the bridesmaid or wedding party member.)

Light Cubes from WowCoolStuff.com - cool stuff from all over the world - litecubes, friendly footstools, cool lighting, party masks, & much more!

Costumes


Talent, Speakers, Celebrities

SpeakersWritersPlus.com Phyllis Cambria and Patty Sachs, authors, writers, event experts and speakers are available for your meeting, convention or trade show to create and produce your program or give individual presentations.

KBS Productions, Inc. Providing customized, motivational keynotes & workshops, featuring the theme, "No Guts, No Story!" for your special events, from campfires to Carnegie Hall! Click here: for a FREE Event Planner's Checklist.

Christopher Gates, Magician Magnificent Incredible escape artist of Guinness World Book of Records fame, comedian, entertainer for any type of event, specializing in corporate illusions and product promotions. Master set and prop designer. Christopher is the founder of Breaking Chains, a program dedicated to adults sharing personal challenges and stories of life changes with teens at risk. Has performed worldwide, based in Biloxi MS.

Princess Productions Celebrity Look-Alikes and Variety Talent to add Pizzazz to your Party, convention or fund raiser.

Trade Shows and Events updates, calendars, entertainment information and much more. Some great information free for the asking.
Food and Beverage
www.kraftfoods.com
Party Potables: Delicious Drinks for every occasion.
www.4yourparty.com (caterers supplies)
http://leadingcaterers.com Lists of caterers around the country, plus catering tips.
www.epicurious.com (drinking and dining)
www.Recipeland.com A comprehensive site of recipes from all over the world.
Candy Warehouse With a surge in all things retro, this is as good a time as any to feature the Candy Warehouse, where you can not only order the candy you love today, you can also order the candy you loved in 1965 (or whenever).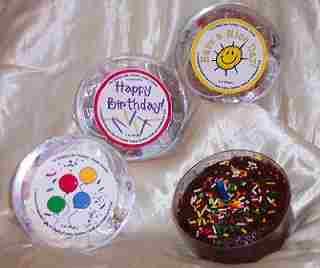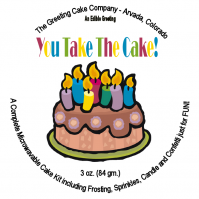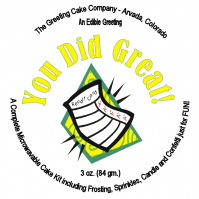 The Greeting Cake Company presents delightful and delicous mini-cakes, ready to pop in the microwave for a quick bake. So much more than a greeting card or token gift. Imagine the fun of receiving a gift that you need only add water, bake for two minutes...and you've got a festive treat to celebrate any occasion. This is a real winner.

Luau and drink recipes to prepare and cook your own Hawaiian luau for any occasion.

Party and Event Directories
http://www.alltimefavorites.com (shop for vendors or list your service free)

http://eventprosonline.itgo.com

A site loaded with great information to help you to succeed with your TradeShows and Events
Party Planning Software

www.ezeventplanner.com and www.ezweddingplanner.com are free event planning programs, to track all of the details of your party or event on-line.
www.castlecomputer.com (bar/bat mitzvahs, but other parties too.)



Best Search Engines
www.dogpile.com
www.hotsheet.com
To try before you buy...visit Mom N Pops Software shareware site. Fabulous bargains on CD's plus a full catalog of ready-to-use software for every facet of computer-life.






Great Party Plans and Planning Aids

Party Books and Reports Galore, for professional planners or incredible hosts.

Party Links Bonus....it just keeps going on!!!
How-To Craft Recipes Index of Pages
http://kidexchange.about.com/kids/kidexchange/library/blhtindex2.htm
Simple how to craft recipe pages from your About.com Guide

Play Explorations - Play Explorations Entrance
http://www.playexplorations.bigstep.com/
Free ideas for themes, activities, edutainment and days of celebration.

Bar Mitzvahs Favors and Centerpieces in One
http://www.florelle.com/bar-mitzvahs.htm
Bar mitzvahs favors and centerpieces can now be chosen in one easy step with Florelle's patented 2 in 1 bouquets.

50's & 60's Memorabilia
http://50smemorabilia.safeshopper.com/
Memorabilia and collectibles from the 50's & 60's featuring Elvis,Marilyn Monroe, James Dean, Betty Boop, Rt. 66, Beatles, I Love Lucy, Poodle skirts, etc..

Cocktail party planning
http://ctct.essortment.com/cocktailparty_rfom.htm
Planning a successful cocktail party is simple if you follow a few basic pieces of advice on preparation, food and entertaining.

How Much Alcohol, Soda, Beer, Wine to Buy
http://www.stlouispartyplanning.com/beveragerequirements.html
Beverage amounts calculated automatically based on the number of guests.

Buffet Set up options
URL: http://www.pcma.org/templates/Conferon/charts/Ch10_C.htm
A few layout suggestions for your buffet service.

Resources on Celebrities
Resources on celebrities, magazines, news, articles and photos. Famous actors, actresses, supermodels, singers, movie directors, child stars, designers, politicians and other popular persons.

60's Alternatives
http://www.tomspipe.com Free Stuff, Have A favorite Band? We have shirts, hats, shorts, patches, stickers for most popular groups. We carry the worlds best fragrances in candles and incense. Much more!

Colorful banners for parties, churches, business, political events, birthdays,
http://www.geocities.com/EnchantedForest/8276/prod01.htm
Description: Colorful banners made to your specifications for as low as $26.
Broadway Musicals
http://www.magicmakers.com/costumesuggestions/broadwaymusicals.html
These are great costume ideas for Broadway Theme parties & Events. Annie: 1930'S Annie Get Your Gun: TOTC wild west, cowboys, Indians & etc..

A Base for Family Events Party Game Ideas
Resources for family events, games, fun activities, birthday parties, outings, seasonal and holiday celebrations for kids and the entire family.

Ranchweb - Corporate Retreats and Business Meetings
http://www.ranchweb.com/biz.htm
Worldwide Ranch Headquarters linking you to ranches and lodges that specialize in hosting corporate meetings, business retreats, and family reunions.

Marketing ideas and information for nonprofit organizations
http://www.drcharity.com/marketng.html

Welcome to My Sodas birthday, party favors, anniversaries, father's day, weddings, showers
http://www.trackitall.net/2050/2051.htm , personalized beverages, perfect holiday gift, full bodied delicious taste, personalized with your name of choice, perfect for special occasions..

A Base for Anniversaries (This is an awesome site, loads of links to anniversary, birthday and centennial celebrations) http://www.Happy-Anniversary.com Resources for anniversaries on the internet. Weddings, birthdays, personal and historical celebrations. Party games and activities, invitation and electronic greeting cards, planning,


Etiquette From Hell
http://www.etiquettehell.com A hilarious site...must read. Once in there check out the wedding planning information it is excellent, seriously excellent.

Want to See More Wacky Sites?
Click Here to Check out a Wacky Site Archive!

ADD YOUR LINK TO OUR FREE LINKS PAGE!

Tell others about our site:





View and sign our Guestbook
Free Guestbooks by Bravenet.com