It's Mardi Gras Madness!
Laissez Les Bon Temps Rouler
(Let the Good Times Roll!)
Click to see details: Invitations Decorations Refreshments Activities Gifts and Favors Home Page
This total Mardi Gras party plan has been created by award-winning party planner and author Phyllis Cambria for PartyPlansPlus.com. To make your planning even easier, we've included links to quality party supplies hand-selected by this party pro.
Traditionally held during the week before the Christian season of Lent, Mardi Gras is a theme party that transcends any time of year and is as much fun to do in the Autumn as it is in the Spring. Mardi Gras celebrations work well for a house party, yard party or block party and delights the young and young-at-heart.
Plus, more than ever, a Mardi Gras celebration will help show your support of the New Orleans hurricane victims and help to keep this great tradition alive.
· Attach the Mardi Gras party invitation to a dried chili pepper.
· Glue the invitation to a pack of Cajun spice mix.
· Pen your invitation on a small mask.
· Attach your invitation to a festive feathered Mardi Gras mask and suggest your guest wear it to the party.
· Insert the invitation cut to size to fit in a plastic hot pepper sauce or soda bottle, include tiny hot peppers, Mardi Gras beads and colorful confetti. Decorate the outside with colorful stickers and a mailing label. Mail from your local post office.
· If you're not feeling creative or are short on time, your colorful and festive pre-printed invitations can still get folks excited about letting the good times roll.
· Encourage your guests to come dressed in costume.
· PARTY POINTER: Whenever mailing an unusual invitation, mail one to yourself first to judge its travel time and condition upon arrival. Also note that non-typical mailing containers (such as the plastic bottles) need to be mailed from a post office to ensure that it will be sent.
(Click here to see all decorations)
· Cover your door with harlequin paper, a Bourbon Street brick cover , Mardi Gras masks or New Orleans street scenes to welcome guests to your Bourbon Street bash.
· Build or rent a street vendor cart filled with plain beads, blinking mask beads, feather masks, jester hats, crowns, lighted pins, flashing bracelets, glowing party glasses, and glow necklaces to add to your New Orleans atmosphere. Then let guests pick their favorite item(s) so that they can really get into the Mardi Gras mood.
· Dangle masks and swirling masks from your chandelier and ceiling.
· Surround your space with a Mardi Gras terrace, street lantern borders, a mask and beads border, and street signs scene setters to create a Bourbon Street design. These scene schemes make perfect backdrops for instant or digital photos. Take the photos early in the party, put them in a festive frame and they become a place card, décor and a great party favor.
· Fill your corners with purple, gold or multi-colored metallic columns. Or, fill the space with columns of masks.
· Drape, purple, gold, and emerald green or Mardi Gras design plastic table cloths on your furniture and adorn with sequin masks and colorful confetti to create a vibrant Mardi Gras atmosphere.
· Recycle Christmas, Easter and New Years purple, green and gold party and paper products or buy new.
· Swag purple, gold and green feather boas on your drapes or use as tie-backs for a festive feel.
· It wouldn't be Bourbon Street without the jazz clubs. Create your own with jazz man cut-outs.
· For nighttime events, use blinking bead, glow sticks, light ropes and Mardi Gras novelty lights to add glow to the show.
· Recycle purple, green and gold leis from your last luau for this party or buy Mardi Gras leis to give to your guests.
· Tuck sequin or feather masks on sticks in vases for elegant centerpieces.
· In a hurry? Purchase an entire Mardi Gras decoration kit.
(Click to see the entire collection of Masks and Beads)
French Quarter Fun and Festivities
· Hire a face painter to adorn your guests' faces so after you have your midnight unmasking, they'll still be "masked."
· Let the good times roll with a Cajun-Zydeco music collection.
· For a child's party or one with crafty adults, let your guests decorate their own half mask, derby or top hat. Supply guests with a variety of leftover craft materials (ribbons, trims, feathers, glitter, etc.) and hold a contest for "Best Overall Mask," "Best Overall Hat," "Best Use of Materials," "Most Original" or "Most Ornate" categories.
· Let them make noise with a collection of noisemakers, blowouts, metallic horns, tambourines, and fringe maracas. (PARTY POINTER: If you think the party is going to get loud, invite your neighbors. They may not come, but they are less likely to complain about the noise if they were invited to participate in your party.)
· For an outdoor or block party, buy a couple of Mardi Gras float kits to decorate your guests' cars. Or create your own kit by giving guests a collection of masquerade garland, Mardi Gras garland, balloons, streamers, jazz musician cutouts, bows, paper signs, metallic pom-poms, crowns, beads, and sticky tack. Put guests into teams (or crewes as they are known in New Orleans) and then give awards for "Best Float," "Funniest Float," "Most Creative Float" or other fun categories. Hold an impromptu parade around your neighborhood and toss beads or Mardi Gras leis to the crowd. "Hey, mister, throw me some beads!"
· Mardi Gras is a great reason to play this variation of the ever-popular hot potato game. Get everyone into a circle and hand someone a jester hat, mask, crown, parrot beads or hat. Set a timer or play music intermittently as each person passes the item from one to another. The twist here is that each person has to put on the item before passing it along to the next person.
· Make colorful, festive signs with popular French words for both decoration and a word match game.
(Click here to see the entire crown collection)
Cajun Concoctions and Bayou Beverages:
· No Mardi Gras celebration would be complete without a King Cake filled with trinkets. Tradition says that the person who gets the baby-shaped toy hosts the next year's celebration. Use a king's crown as cake topper.
King Cake
Traditional New Orleans Recipe
Ingredients
1/2 cup warm water (110 to 115 degrees)
2 packages active dry yeast
1/2 cup plus 1 teaspoon sugar
3 1/2 - 4 1/2 cups unsifted flour
1 teaspoon nutmeg
2 teaspoons salt
1 teaspoon grated lemon zest (skin, not rind)
1/2 cup warm milk
5 egg yolks
1 stick butter cut into slices and softened, plus 2 tablespoons more softened butter
1 egg slightly beaten with 1 tablespoon milk
1 teaspoon cinnamon
1 1" plastic baby doll* (found in craft stores or specialty baking stores)
10-20 1" plastic trinkets* (found in craft stores or specialty baking stores)
*If you prefer, just use the one baby doll in the cake.
PARTY POINTER: Be sure to remind guests (especially those unfamiliar with King Cakes) to watch out for the toy trinkets so that no one has to make an emergency trip to the dentist! If children are involved, put larger or edible candy charms on top of the cake so they don't accidentally choke.
Directions
§ Into a small shallow bowl, pour the warm water, add yeast and 2 teaspoons of sugar. Let yeast and sugar rest for three minutes and then mix thoroughly. Place the bowl in a warm, dark place for ten minutes (or until yeast bubbles and mixture doubles in volume.)
§ Blend 3 1/2 cups of the flour with remaining sugar, nutmeg and salt. Sift into a large mixing bowl. Stir in lemon zest. Form a hole in the mixture and slowly add yeast mix and milk.
§ Add egg yolks and, slowly combine dry ingredients into the yeast/milk mixture with a wooden spoon. Stir until mixture is smooth. Then, one at a time, beat in 8 tablespoons butter and continue to mix for two minutes or until dough can be formed into a medium-soft ball.
§ On a lightly-floured surface, place dough and knead as you would bread dough. Sprinkle up to 1 cup more of flour (1 tablespoon at a time), while you're kneading, over the dough. Add plastic trinkets. When dough is no longer sticky, knead for ten minutes or until shiny and elastic.
§ Coat the inside of a large bowl evenly using a pastry brush with one tablespoon softened butter. Place dough ball in the bowl and swirl until the entire surface is buttered. Cover bowl with a thick towel and place in a draft-free spot for approximately 1 1/2 hours or until the dough doubles in volume. Coat a large baking sheet with one tablespoon of butter using a pastry brush and set aside.
§ Remove dough and place on lightly-floured surface. Punch dough down forcefully with your fist. Sprinkle cinnamon over mixture, pat and shake dough into a roll. Twist dough to form a curled roll and loop it onto a buttered baking sheet. Pinch the ends together to complete the circle. Cover dough again with a towel and set it in a dark, draft-free location for 45 minutes, or until the dough again doubles in volume. Pre-heat oven to 375°.
§ Brush top and sides of dough with egg wash (beaten egg with a tablespoon of water) and bake on middle oven rack for 25 to 35 minutes or until golden brown. Cool cake on wire rack. If desired, you can hide the plastic baby and charms in the cake at this time. The frosting will help cover where you put the plastic baby and charms.
Icing:
3 cups confectioners sugar
1/4 cup lemon juice
3 - 6 tablespoons water
Green, Yellow and Purple-Colored Sugar (available in baking section)
Directions:
Stir sugar and lemon juice with 3 tablespoons water until smooth. If icing is too stiff, add more water. Spread icing over top of cake. Immediately sprinkle the icing with alternating 2" bands of green, purple and yellow colored sugar. If you can't find the colored sugar, you can separate the icing into three batches and use food coloring to color each batch green, yellow and purple to create the bands.
· Here's a no-bake version of a King Cake. Buy a cinnamon coffee cake ring and cut slits in top of cake to carefully insert small trinkets so each guest gets a prize with each slice.
(Click here to see complete glowing beverage container collection)
· No self-respecting host would gather the gang without offering a traditional Hurricane.
Hurricane

1-1/2 oz bourbon
1/2 oz Grenadine
Lemon-Lime Soda

Combine Bourbon and grenadine in a tall glass over ice. Fill with lemon-lime soda. Garnish with an orange slice and cherry.
· Serve Cajun food: crawfish, étouffée, spicy fried chicken (like Popeye's Fried Chicken or just add chili powder to your favorite fried chicken recipe), Po Boy sandwiches, red beans and rice, shrimp Creole and Jambalaya. Just keep the heat factor (spiciness) to a moderate level. Then place bottles of different types of hot sauce (from mild to four-alarm spicy) on your buffet to help guests to heat up the party.
(Click here to see the complete paper goods collection)
Table Toppers:
· Top your table with a festive Mardi Gras bead design tablecloth or a Mardi Gras mask table cover. Add coordinating bead design or Mardi Gras mask design paper goods. Or, select a plain green or gold paper plate on either a patterned or plain gold, green or purple tablecloth.
· Add green or gold plastic flatware to your table decor for additional Cajun spice for your space.
· Encircle napkins or glasses with blinking studded bracelets or glowing bracelets as napkin rings for an eye-catching display that does double-duty as a party favor.
· Another way to make your beverages glow is to use a glowing cocktail glass, beverage glass, shot glass, light-up mug, light up pilsner-type glass, or light-up martini glass.
· Want to give guests a thrill with their chill? Then drop a few of these colorful glowing cubes into their drink.
Mardi Gras Gifts and Prizes (click each suggestion to see the entire collection in that category)
· Beads
· Hats
· Crowns
· Boas
· Maracas
· Masks
· Instant photos in decorative frames
Note: This plan includes just a small amount of party supplies available for a Mardi Gras theme party. You can find more party products for this or almost any theme from our carefully selected suppliers listed below. Remember, supplies may be limited, so order early to ensure you'll get your party products in time for your party.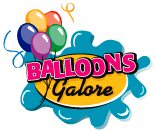 Party and Wedding Decor
Directory of Kid's Party Themes
Visit the PartyPlansPlus.com catalog for books, reports, and products to give your party plans a boost. Or want to track down the absolute perfect book for your event? Check out our Best Party Planning Books Page.

To get on the PartyPlansPlus.com mailing list for our FREE newsletter, simply enter your e-mail address below. Use your back button to return to this page. Periodically you will receive news and announcements about the latest in the world of parties and celebrations.
©All rights reserved, 2006, Phyllis Cambria