Donald E. Stephens Convention Center, Rosemont, IL
Buyer's Education Program
Created and Produced by SpeakersWritersPlus.com
Friday, March 4th-Sunday, March 6th, 2005
Early Bird Seminars
F
riday, March
4
, 2005
8 a.m.- 9 a.m.
(Complimentary Continental Breakfast before sessions)
Net Profits from Networking

Patty Sachs, SpeakersWritersPlus.com, Jacksonville , FL

Do you have all the business that you want? Is your cash box overflowing? Do the majority of your area's population know you by name? If you answered "no" to any of these questions, then you need to learn how you can turn the simple art of networking into net profits.

Creating the Romantic Wedding

Jan Iiams, C.B.A., Kansas City, MO for Conwin, Inc., Booth #2207

Brides will fall in love all over again once they see the spectacular array of wedding-themed balloon designs they have to choose from. What the bride will love is the completely coordinated balloon décor and arrangements that were made for each other. What you'll love are the easy-to-make and profitable accents and special effect add-ons to complete your client's décor trousseau. You'll also discover sales tips that will make it impossible for any bride to turn down your proposal.

Wake Up David! Goliath is Coming! 7 Strategies for Not Just Co-Existing , but Thriving Next to the Big Box Stores

Esther Beris, Small Business Coach, Madison, Ohio Booth #1342-1344

Just because "the big boys" have moved in doesn't mean you'll have to move out of your neighborhood. Turn their presence to your advantage. In this fast-paced and info-filled session you'll learn how to understand the Big Box strategy and use it to make your business grow. You'll also discover how to get "customer-centric," sharpen your sales skills and that of your staff, how to apply business growth strategies with a barely-there budget and more. So if you have a niche, we'll show you how to scratch it.

Event Sites Should Be Your Best Business

Source

Mark Zettler and Andrea Zettler, BALLOONS & Parties Magazine, Hackensack , NJ

Chances are there are dozens of event venues, hotels, halls, and conference centers in your area. If you aren't their first call when they need the products and services you provide or don't recommend you first to all of their clients, you'll want to attend this inventive and info-filled session. It doesn't matter if you're "the only game in town" or just one of many, in this sensational seminar, you'll discover ways to woo venues to be your best business source.

Quiz the Haunt Master: Everything You've Always Wanted to Know About the Boo Biz but Didn't Know Who to Ask

Presented by: Rich Hanf, Haunted Attraction Specialist, New York , NY

Whether you're a veteran haunter or a total newcomer to the boo biz, here's your opportunity to ask a respected expert about any aspect of the haunted attractions industry. So bring your questions and inquire away. This is an extremely rare opportunity to dig deep into a Senior Haunt Master's treasure trove of experience and walk away with a wealth of knowledge of your own.
Show Floor Demos and Workshops
Friday -
March
4
, 2005
Stage 1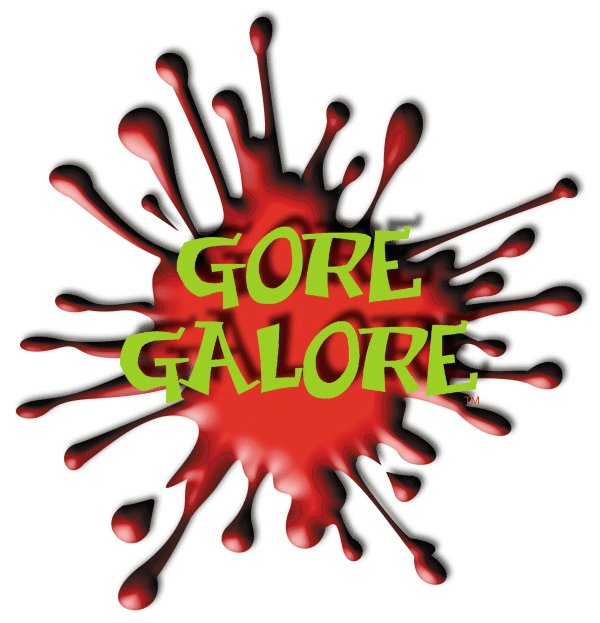 Gruesome, Gory and Greatly Affordable FX (Volunteer audience participation)

by Mr. Gore for Gore Galore, Booth # 8318

Work alongside the master of disaster and SFX to fashion forms into ghoulish goblins. Affordably-priced products along with easy-to-duplicate details are all you'll need to make up putrefied props from your shop.

12:00 p.m. to 1:00 p.m.

Scaring up Profits with Halloween Balloon Designs

by Jan Iiams, C.B.A. for Conwin, Inc. Booth #2207

Jan will show you step-by-step how to create a fun family of spooky balloon designs to show and sell. These are perfect for your customers' Halloween parties and a sure draw in your store windows. With just a dash of "magic" and these designs, they'll remember you and return all year long. Don't miss this frightful but delightful array of sure sellers that will make you look your best when you're up against the competition for those Halloween dollars.

1:30 p.m. to 2:30 p.m.

The Pumps That'll Make Them Jump

by Rich Strelak for Haunted Enterprises

, Booth # 8333-8337.

Perfectly suited for a novice or advanced haunted attraction owner, prop builder, animatronics designer, or Halloween retailers, this revolutionary microprocessor, which works without the need of a computer, can help create amazing pneumatic effects that bring props to life to evoke thrills and chills to your customers.


3:00 p.m. to 4:00 p.m.

Causing a Stir with Celebrities

by Bonnie Vent for Genesis Creations Entertainment and Ralph Ricciardi for Avalon Multimedia and Celebrity Haunted House Productions

The "big boys" know that working with celebrities lends credibility and makes customers want to buy a product or visit a venue. This tact can be copied whether it's a nationally-recognized "name" or a local star in your city. If you own a costume shop, retail store or haunted attraction, you'll learn ways to give your business celebrity status on almost any budget. BONUS: Attend this workshop to win a chance to have Butch "Eddie Munster" Patrick appear in a series of TV, radio and promotional video pieces custom-created just for you!

4:30 p.m. to 5:00

p.m.

Scaring Up a Safe Halloween

by Bob Rubin for HalloweenNite.com and CMI International, Booth # 7408

Whether you're providing parents with accessories to make their children's trick or treat experience safer or trying to protect patrons at your haunt, you'll want to learn all about the products and precautions necessary to ensure a scary but safe All Hallows Eve.

Stage 2

10:30 a.m. to 11:30 a.m.

Beautiful and Bold Balloon Twisting for Centerpieces

by Ed Chee for Diamondstorm, Inc. ,

Booth #1342-1344

You'll be delighted to learn twists and turns that can transform simple balloon designs into imaginative and whimsical table décor. These are all colorful, creative and cost-effective ways to pump up your event designs without blowing your budget.

12:00 p.m. to 1:00 p.m.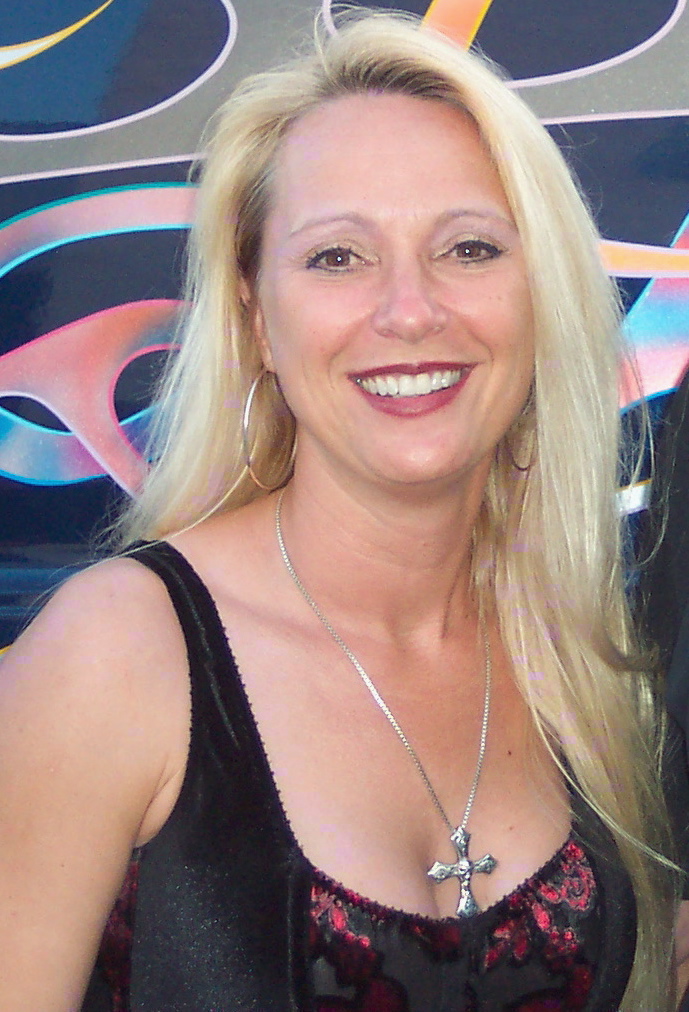 Kids Clamor for Painted Faces

by Donna Nowak for ShowoffsBodyArt.com

This seminar is filled with pointers and plans for applying airbrush art to crowds of kids at Halloween or other large events at the right pace and the right price for profits. You'll see the latest in airbrush techniques using stencils, paints, tattoos and new products for fun designs which are either fanciful or frightening.

1:30 p.m. to 2:30 p.m.

Production Shortcuts to High Profits in Your Balloon Business

by Mark Zettler and Andrea Zettler for BALLOONS & Parties Magazine

To achieve great quality and inventive designs doesn't mean that you have to invest a fortune or hours of work. Here's your opportunity to learn tips and tricks to inflate your profits while shrinking your production time. Whether you're a beginner or pro, you will benefit from this session..

3:00 p.m. to 4:00 p.m.

Super Sellable 646's Deliver Sales

by Linda Bruce for Pioneer Balloon Company,

Booth # 1705

Today's savvy customers are demanding more innovative balloon ideas from their balloon professionals. From deliveries to deliverable decor, learn how these versatile balloons can help you rise to the occasion and make your designs stand up above the competition. Whether you're creating funny or frosty faces or deliverable columns and arches, you'll love the versatility of these big, best-selling balloons.

4:15 p.m. to 5:00 p.m.

Clothes Make The Man…or Beast

by Christine Comfort for National Costumers Association, Booth #4418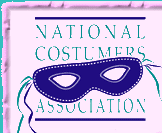 Fun, festive, frightening or freaky, you can coordinate costumes for your store customers or for your haunted attraction staff with the professional tricks and tactics you'll learn in this session. Even with a bare budget you can fully dress anyone for a creature feature, boo-dacious ball or haunted Halloween happening.
For Balloon Artists, Face Painters, Clowns, Gift Basket Designers
of any level of expertise.
Learn from the nation's top pros. Click for Schedule.
Thursday, March 3, 8 a.m. - 5:30 p.m.
TransWorld's Las Vegas
Halloween & Party Show
April 10-12th, 2005
(Check out last year's Las Vegas Buyer Education schedule)
Important: Speakers, times and topics are subject to change without notice.
Must be 18 years old to be admitted. Proof of age required.