Best-Selling Party and Event Titles
Here are some excellent party planning materials that we recommend for all special occasions including birthday, wedding, anniversary, reunion, or community festivities:
The Pocket Idiot's Guide to Choosing a Caterer If you are planning a wedding, anniversary party, reunion, banquet or any kind of event, and you would like to hire a catering hall, hotel banquet room, restaurant party room or a caterer to come into your home...this book will answer all of your questions and guide you to saving money, time, and from making costly mistakes. Regularly $9.95 but check for better prices. This book is out of print but you can still find copies at half.com.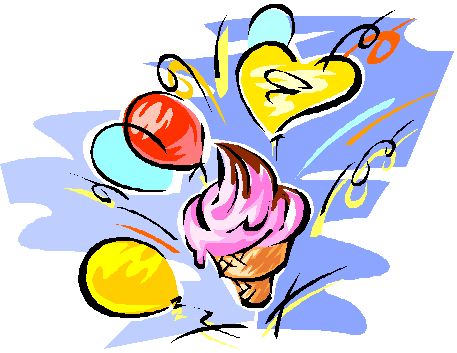 Party Planning Guides
The Complete Idiot's Guide to Throwing a Great Party We know there are no complete idiots, but we have written the bible on party planning. Party novices or pros will find a wealth of help and inspiration in this 300 + page volume. It's a great gift idea for any occasion! Discounted price so buy a few! This book is now out of print but may be available through Amazon.com or half.com used books.
SPECIAL!! Pick A Party: The Big Book Of Party Themes and Occasions by Patty Sachs. Features over 130 themes, every celebrated holiday, hundreds of planning tips and dozens of valuable resources. A top seller in book and party stores at only $9.00. Free Shipping and Handling. (Shipping and Handling will be instantly refunded upon receipt of order.)
Pick A Party Cookbook: The Big Book of Party Menus, Recipes and Table Decor All the menus and recipes needed for any theme party. Great as a companion piece to Pick A Party: The Big Book of Party Themes and Occasions or as a stand-alone guide. This book is so much more than just great recipes. You'll also get hundreds of creative ideas for decorating your dining and buffet tables. In addition, there are tasty drink recipes and serving instructions. $11.00. Free Shipping and Handling if ordered with Book # 1 above. (Shipping and Handling will be instantly refunded upon receipt of order.)
Order both books and save $6.00 shipping.
Fun & Frugal Party Plans Plus by Phyllis Cambria. These are creative party plans for those with champagne tastes and beer budgets. These plans include invitation ideas, menu suggestions, decor designs, entertainment alternatives and party favors...all complete with resources to host this party on any budget. Loaded with party ideas that won't cost you a penny but will make your party look like a million! Start your collection of these bash best bets! Super deal at $6.00 each. Special!! All 8 plans only $25.00.
Silvana Clark's Every Day is a Holiday: Creative party planning ideas for all the holidays that we know of and dozens that we will learn about in this generous offering of festive fun for the whole family. $14.99
Pick-A-Party Kids' Party Book: 50 Fun Party Themes for Kids, Ages 2 to 16. Here's Penny Warner and Liya Lev Oretel's delightful collection of ideas, instructions and how-tos for throwing a super kid's party. Buy it now for $8.10 -- 10% off the cover price -- plus shipping.
Slumber Parties, What Do I Do? by Wilhelmina Ripple with Kathryn Totten, This is a sensational book, so complete and so creative. Your kid's party (both boys and girls and even coed events) will be the best slumber party ever given. No detail has been missed in this wonderful book. 200 pages, $19.95 discounted at Amazon.com
.
Wedding and Anniversary Parties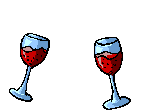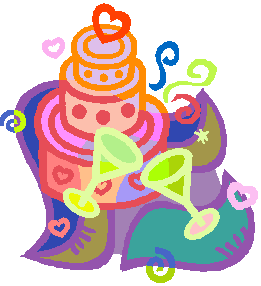 Woo Woo Wacky Bachelor/ette Party Planning Guide
This is a gem of a package guaranteed to help you plan the Final Fling of a groom or bride that will never be forgotten. Wholesome, while just a little daring, these instructions can be tailored for any "soon-to-be-wed."
Storybook Weddings: A Guide to Fun and Romantic Theme Weddings by Robin A. Kring. This party and event expert offers dozens of fairytale-like themes and details for the couple who wants to make their wedding dream come true. Discounted to $7.20 off the $8.00 cover price plus shipping.
An Anniversary to Remember:Years One to Seventy-Five by Cynthia Lueck Sowden. This is a wonderful collection of party plans to use to commemorate wedding anniversaries from paper to gold and beyond. Special, yet sensible, tips. $8.95 discounted from $9.95 cover price plus shipping.
Diane Warner's Complete Book of Wedding Toasts: Hundreds of Ways to Say "Congratulations!" -- all in one terrific volume. A must-have for any bridal attendant or guest. $10.39 discounted from the $12.99 cover price plus shipping.
Complete Book of Wedding Vows by Diane Warner (Epilogue) Copy the vows as written, or adapt them to your own to make your vows as one-of-a-kind as your love. $10.39 discounted from the $12.99 cover price, plus shipping.
Party and Event Career Guides
The Disk Deal by Patty Sachs and Dawn Hogan is a collection of 52 reports on all phases of event and party planning, including "Getting Started." These reports were compiled from speech presentations, published articles, workshop handouts and website content, written for event professionals. The disk contents print out to approximately 200 pages, which can be stored in a binder for instant reference. Limited offer! $50.00. Check it out!
ALL NEW!! EVENT AND PARTY PLANNING CAREERS: The Ultimate Step-by-Step Guide to Get Started and Succeed© by Phyllis Cambria
Click here for full information.
Biggest List of Party Planning Books CLICK HERE!
Or to search for a specific item submit your keyword, artist, author or title below.

| | |
| --- | --- |
| | Join PartyPlansPlus.com mailing list, NOW ! |

Complete List of Total Party Plans

Holiday Links for Every Season