EVENT AND PARTY PLANNING CAREERS:
The Ultimate Step-by-Step Guide to Success©
by
Award-winning Event and Party Expert and Author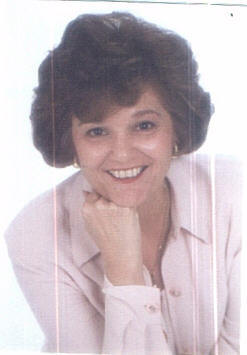 Phyllis Cambria
You have helped prepare events for friends or family or you have a flair in designing parties for your own friends and it's something you love to do. Chances are others have told you that you should be doing this professionally and you are intrigued by the notion of doing something you love for pay. However, before you open your doors for business, there is quite a bit more to do and learn. Planning parties, weddings or events as a professional is going to require a different type of education and preparation than you have likely done in the past.
Now, for the first time, EVENT AND PARTY PLANNING CAREERS: The Ultimate Step-by-Step Guide to Success is here to help. We'll take you through every step of the preparation process before starting your business or working for someone else. We'll even guide you to doing the research to see if a planning career is even a viable option for you.
Written by event expert Phyllis Cambria, this CD textbook is a compilation of her more than 20 years of experience planning award-winning events, parties and weddings. (Click here to learn more about the author's credentials.)
Other such books on the market will give you general party planning advice or an overview of the event, party and wedding planning industry. With EVENT AND PARTY PLANNING CAREERS: The Ultimate Step-by-Step Guide to Success, you'll receive a sequential program designed to give you a logical and essential path on your road to professional planning success. It's like having a valued mentor guide you up each rung of your success ladder. This is information that would take you years to acquire and thousands of dollars attending seminars around the country and hiring other experts to counsel you.
This 340-page CD textbook was created to be a do-it-yourself guide for those aspiring planners who can't fit the popular 16-week "Getting Started in Event Planning Teleseminar Series" taught by Phyllis and her partner, Patty Sachs into their busy schedules or who are interested in getting their careers started even more quickly. EVENT AND PARTY PLANNING CAREERS: The Ultimate Step-by-Step Guide to Success allows readers to work on their career at their own pace in an easy-to-follow format.
You'll also learn about
· Licenses
· Contracts
· Insurance
· Establishing a Niche
· Funding
· Business Equipment and Services
· Pricing
· Timelines
· Site Surveys and Plans
· Vendors
· Marketing
· Industry Associations and Publications
· Much, much more
The book is also filled with dozens of "Planner Pitfalls," "Bright Ideas" and "Fun Facts" – bite-sized tidbits to help you further navigate your career path.
In addition to career-building advice, you'll also receive dozens of bonus sections with sample forms, resources, photos and other information you'll use throughout your career.
Click here to see the TABLE OF CONTENTS of EVENT AND PARTY PLANNING CAREERS: The Ultimate Step-by-Step Guide to Success.
EXTRA! EXTRA! EXTRA!
Courses like this offered in colleges and universities could cost you as much as $1,800 plus textbooks, registration fees and travel expenses, not to mention having to take the course on their schedule, not yours. But, with EVENT AND PARTY PLANNING CAREERS: The Ultimate Step-by-Step Guide to Success you can have the complete course to follow at your own pace for just $129! (SEE SPECIAL OFFER PRICE BELOW)
That's less than the price of many one-day seminars where only a few of the topics covered would be offered.
If you are serious about starting an event or party planning career, this is a bargain investment in your success. Order yours TODAY!
So what are you waiting for? Your lucrative career in event and party planning is just a click away.
Super Theme Party Plans Special!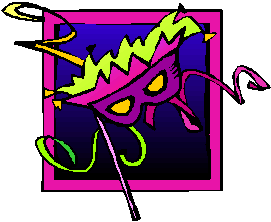 With your order of the Book on CD you will receive The 8 Fun and Frugal Party Plans, valued at $25.00.
JUST $95.00....Limited Time Offer!
Order yours TODAY! Shipping is Free!**
**Note: Upon ordering PayPal may add a shipping charge. It will be refunded immediately upon receipt of the order.
If you wish to pay with other than through PayPal you may use check or money order. (Orders paid by check will not be processed until the payment has cleared.)
Send your payment for $95.00 payable and to:
Phyllis Cambria, 2250 Seagrape Circle, Coconut Creek, FL 33066
Allow two weeks for processing and delivery of CD.

Back to PartyPlansPlus.com Home