You'll find novelty photo favors and supplies plus incomparable customer service.
If you do not see what you want please e-mail or call with questions.
Polaroid Spectra-size Holiday Frames Reduced Pricing
Regularly .50 each now only .25-each in Special Packs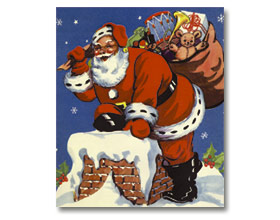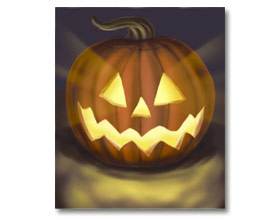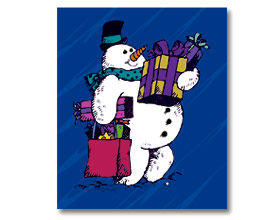 Santa Spectra Horizontal Snowman Spectra Horizontal Halloween Spectra Horiz/Vertical
Note: The Spectra is the 3 X 4 size. Very useable with 3 X 5 size digital photos.
Special Packages Ordering form.
Order Special Packages Here.
Miscellaneous Easelback Frame Special Packs For Polaroid 600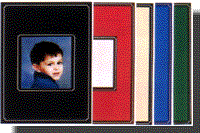 Beary Much (only 40) Black Easelback (only 80) Clapboards (100) Jukebox (50)
Order Special Packs Here
2 Popular Favorites Go on SALE!!!

Only .30 each in packs of 25 (minimum 2 packs)

For Polaroid 600 (3 X 3") or Spectra photos (3 X 4) or digital photos (3 X 5")

Champagne Celebrations!

Great for New Year's Eve, weddings, anniversaries grand openings or other festive occasions.

Green Holly!

Generic holiday design works for any gathering or celebrations.

Order Packs of 25 for only $7.50 (minimum 2 packs)

Polaroid-size Photo Trimmer/Cutter (works with digitals trimmed to fit.)
Originally $25-$30 Retail now only $18.
Ideal for buttons, magnets and novelty frame inserts.
************************
http://www.studiostyle.com/gift-packaging.aspx
Closeouts! Click here Cute favor bags, boxes, cello bags for holiday treats and gifts!

Measure 4 1/2" X 1 3/4" x 4 1/2" (Example: Holds 10 ounces of jelly beans)
**Match your event treats with your party theme.
**Clever balloon weights for table centerpieces when filled with candy or nuts.
Each box comes with a clear food-safe cello bag and twist tie to help keep contents secure and fresh.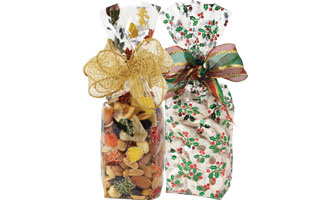 Glitzy Holiday Treat Cello Bags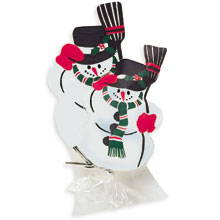 Magnetic Backed Photo Frames
Holds one 4 X 6" and two 2 X 3" photos.
Only .80 each in packs of 12...wholesale pricing.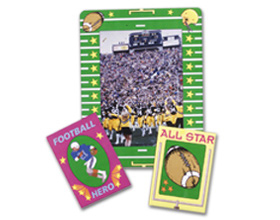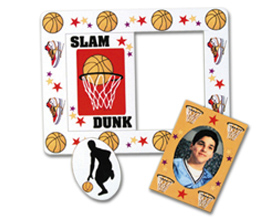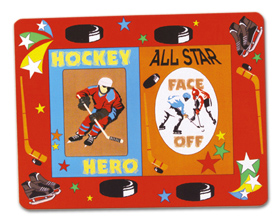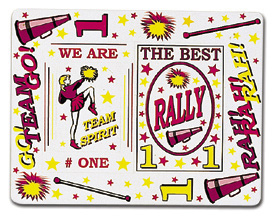 Football Basketball Hockey Cheerleader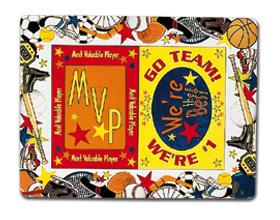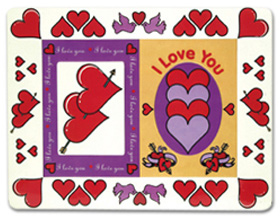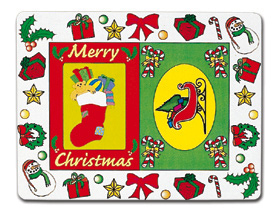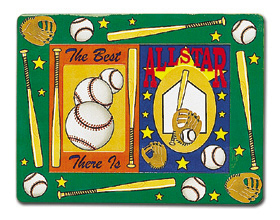 All Sports Valentines Christmas Baseball
To order: Call 1-800-624-5581, ask for Cindy. Mention Patty Sachs for best pricing.
Something Brand New!! Super Bargains!!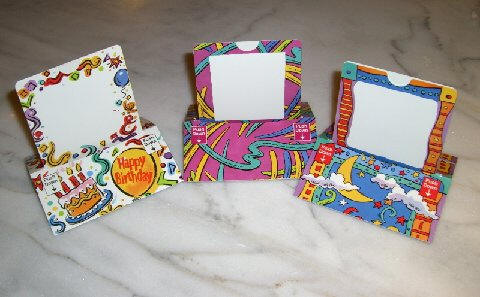 Cute Pop-up Frames for Polaroid 600 or trimmed digitals
Great as Photo Frame**Seating Assignment**Place Card Party Favor
Or as a Mailed "Thank You" or Photo Greeting.
They come flat and pop up to hold Polaroid photo or trimmed digital nicely.
Back side area for written message, table assignment or event information.
**2 Birthday Designs
** Moon N' Stars for Teen Parties, Promotions, Theme Parties, Birth Announcement,General
**Thank You for Customer Appreciation, Awards, Photos to Absent Gift Giver
**Streamers for any Festive Occasion.
Fun for craft projects and party favors.
5 Delightful, Colorful Designs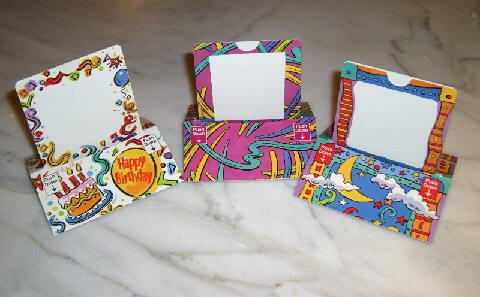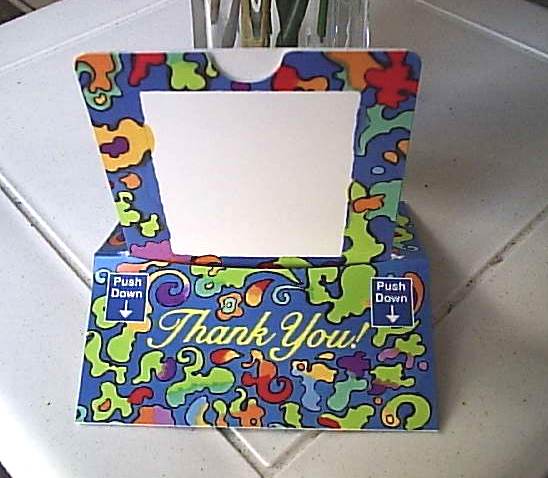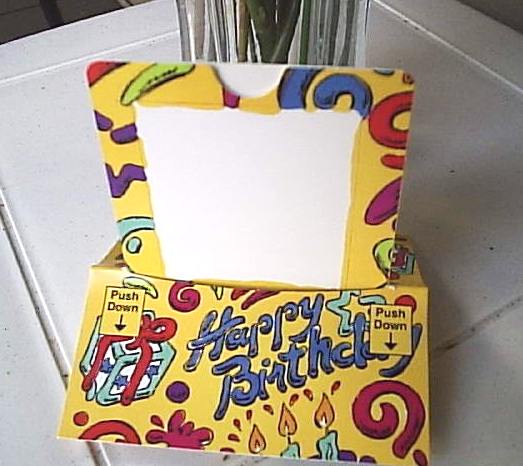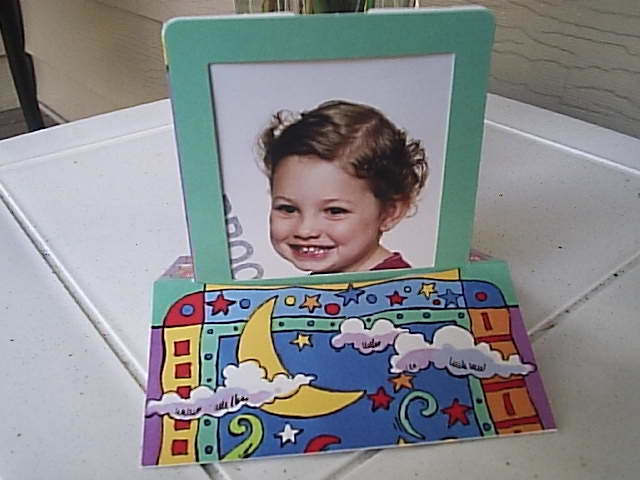 Happy Birthday #1 Streamers Moon n' Stars Thank You Happy Birthday #2
Order Multiples of one design here.
.20 each in packs of 40 = $8.00 (with envelopes)
Order Packages of 5 (one of each design) here.
.20 each in packs of 5 (one of each design)= $1.00 a pack (with envelopes) Minimum 10 packs
If you need a large quantity of All 5 Design Packs (50 packs or more) e-mail me for discount pricing information.
Explore our other pages...
Back to Polaroid Frames
Back to Digital Size Frames
PartyPlansPlus.com Home

View my Party Planning Links Page
Free Links Page by Bravenet.com
Add your party-related links there.