GEARING UP FOR GRADUATION
CLICK HERE FOR ALL GRADUATION PARTY SUPPLIES
Whether your grad of honor (GOH) is graduating from pre-school, grade school, middle school, high school, college or grad school, graduation is a milestone in life that requires a celebration.
Here are some ideas that can be adapted for whatever stop along the education stations your grad has achieved.
This total graduation party plan has been created by especially for you by award-winning party planner and author Phyllis Cambria for PartyPlansPlus.com. To make your planning even easier, Phyllis has given you "QUICK TIPS AND EASY IDEAS" to plan your party when you're short on time or money. She's also designed a plan for a "BLOWOUT BASH" when you really want to make an impression.
And, to save you even more time, we've included links to quality party supplies hand-selected by this party pro.
"QUICK TIPS AND EASY IDEAS"
CLICK HERE FOR ALL GRADUATION INVITATIONS
INVITATION TO OUR GRAD'S CELEBRATION
· Create a sheepskin-type scroll using off-white parchment or erasable bond paper inviting guests to your grad's goings-on. Tie with a school-colored ribbon and mail in a mailing tube or one you've created from a paper towel or gift wrap cardboard roll covered with sticky paper or spray glued with gift wrap onto to add interest to your invitation.
· Choose a pre-printed invitation to alert your guests of your grad gala.
· TIP TIME: Even if you are having an open house, be sure to find out how many guests are coming and when they are planning to arrive so you can calculate your food needs.
CLICK HERE FOR ALL GRADUATION DECORATIONS
DECORATIONS – ACADEMY ATMOSPHERE
· Line your walkway with school pennants (bought or easily made with felt, glue and wood dowels) or pompoms either noting the school colors your GOH has just left or the one he or she will be next attending or both.
· Cover your door with golden or colorful graduation door dιcor.
· If you're in a hurry, select a colorful and complete graduation decoration kit to spruce up the space.
· Let the neighborhood know how proud you are with a custom banner on the outside of your house or garage door or an oversized graduation balloon on your lawn saluting your GOH.
· Light up the night with graduation cap novelty lights.
CLICK HERE FOR ALL PARTY ITEMS
ACTIVITIES – GAMES, GIGGLES AND GRINS
· Graduating is no easy shake unless you use school-colored maracas or pompoms to set the beat.
· There will be giggles, guffaws and grins as your crowd dances to nostalgic tunes in a collection of graduation party hits.
· Grab the grad's mortarboard cap and play "pass the hat," a variation on the old hot potato game.
· Everyone enjoys a round of "Name That Tune," so use a collection of popular music for a party with lots of folks of different ages.
REFRESHMENTS – DRINKS AND FOOD FOR FRIENDS AND FAMILY
· Serve a collection of your grad's favorite "snack attack" food.
· For general advice on what to serve and how much, read the informative article found here.
· Set up a pizza, fajita, taco, hamburger and/or dessert bar so guests can have interactive fun while designing their meal of choice.
PRIZES and FAVORS – GRAD and GUEST GIVEAWAYS
· If your GOH and his or her friends are going away to school, give them a collection of recipes they can make using a hot plate or microwave.
· An address book to exchange contact information will be a treasured gift when your GOH and his or her friends are feeling homesick and want to get in touch with the folks and friends from home.
· Self-addressed, postage-paid postcards and notes will help your guests stay in touch with each other and are a quick way they can write for money.
· Choose a pre-paid phone card so guests can keep in touch with your grad.
· For a grad who is going to be on his or her own for the first time, give them a free downloadable collection of recipes and story excerpts found in "Cooking By The Book" available here http://partyplansplus.com/cookbook.htm.
CLICK HERE FOR ALL GRADUATION INVITATIONS
INVITATIONS TO OUR GRAD'S CELEBRATION
· Send a collage of graduation photos of your GOH when your older guest of honor graduated from past schools.
· Arrange a collection of school photos of the grad at different ages around your party invitation. Print color copies and send to guests.
· Make color copies of your GOH's graduation photo and write the invitation onto the back of the picture.
CLICK HERE FOR ALL GRADUATION DECORATIONS
DECORATIONS – ACADEMY ATMOSPHERE
· Swag your ceiling with colorful mortarboard swirls or ceiling streamers.
· Trim tables or walls with graduation tinsel, metallic caps and stars or colorful caps and fringe.
· Scatter graduation confetti on your party tables. (So they won't blow off as easily in the breeze for outdoor events, spread the confetti and then "set" them in place with a light dusting of hair spray (or spray glue if you're using a paper tablecloth.)
· More than your grad will glow when you use glow bracelets in the school's colors for napkin rings.
· For high school or college grad, drape your space with school loan applications and/or "help wanted" ads.
· If your student was involved in sports or other school activities, hang up a display of their team or school uniforms.
CLICK HERE FOR NOISEMAKERS AND HERE FOR HATS
ACTIVITIES – GRADUATON GAMES, GIGGLES AND GRINS
· Let them bop to the beat with head boppers, tambourines, maracas, clackers, or whistles.
· Show "The Graduate," "Animal House," "Revenge of the Nerds," "Clueless," or other school-themed movies.
· Give someone a head start for their college fund by filling a jar with pennies. The one who comes closest to guessing how many pennies in the jar, gets to keep them.
· Hold a trivia contest to see how well guests know the grad.
· Start a sing-along of school songs.
· Play "match the year" with an array of class photos of the grinning grad throughout his or her school life.
· If you have videos of your GOH in action on the field or a school play, show off the videos (with or without sound).
CLICK HERE FOR ALL GRADUATION PARTY PAPER GOODS
REFRESHMENTS – DRINKS AND FOOD FOR FRIENDS AND FAMILY
· If your GOH is going away to school, select the cuisine made famous in the city or region they will be living in.
· Ask your guests to bring along a favorite dish of theirs that the GOH enjoys.
· Depending on the age of the grad or the formality or frivolity of your celebration, choose a "Top of the Class," "Golden Graduation," "Colorful Grad," or "Smiley Face" selection of graduation paper goods to blanket your buffet. Or, go with a collection of plain plates and paper goods in school colors.
· Serve dry snacks in a collection of fun and funky hats in school colors.
· Top the table with a graduation cap silvery spray centerpiece..
· Since "G" is for graduation, serve dishes that start with a "G" – gumbo, guacamole, gumballs, gum, goldfish crackers, Gouda, and so forth.
CLICK HERE FOR GRAD AND GUEST GIVEAWAYS
PRIZES and FAVORS – GRAD and GUEST GIVEAWAYS
· Give a personalized gift that shows your grad how proud you are of his or her accomplishment.
· Since their future's so bright that they have to wear shades, give guests a year-specific set of novelty sunglasses.
· These personalized pens have the "write stuff" that will last long after graduation for your GOH and guests.
· Take digital or instant photos of your guests with the grad and put into a fun frame so they will have a treasured keepsake of your celebration.
· Since other grads will likely be guests at your gathering, honor them all with a fun cap and tassel novelty necklace.
Note: This plan includes just a small amount of party supplies available for a Graduation theme party. You can find more party products for this or almost any theme from our carefully selected suppliers listed below. Remember, supplies may be limited, so order early to ensure you'll get your party products in time for your party.

Check out the MakesParties Closeout Corner for Super Savings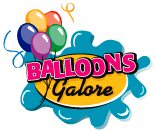 Directory of Kid's Party Themes
Visit the PartyPlansPlus.com catalog for books, reports, and products to give your party plans a boost. Or want to track down the absolute perfect book for your event? Check out our Best Party Planning Books Page.

To get on the PartyPlansPlus.com mailing list for our FREE newsletter, simply enter your e-mail address below. Use your back button to return to this page. Periodically you will receive news and announcements about the latest in the world of parties and celebrations.
γγ2006 – Phyllis Cambria - All Rights Reserved