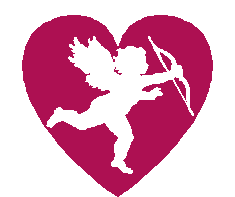 Greetings Gala Gals and Guys!
Exciting Party News Announcements

Valentine's Day gift ideas

Great links page

Halloween and Party Show information

Special party planning materials offers
***************************************************
Valentine's Gifts for Guys
Visit our website for a page entitled 30 Sensational Valentine's Surprises for Your Man at http://www.PartyPlansPlus.com/valentines.htm Perhaps your "man" is a son, dad, special boss or workmate. You'll find just the right gift idea there.
This is great!
Puzzlemaker is a puzzle generation tool for ideal for party and event activities. Create and print customized word search, crossword and math puzzles using your guest-of-honor word lists. Build your own maze or print our specialty hand-drawn mazes created around holidays and classroom topics. You can create your puzzle, save it in your own "classroom", print it out on festive paper for customized party fun. Visit http://puzzlemaker.school.discovery.com
New Incredibly Improved Disk Deal!
Dawn Hogan, event expert, speaker and writer has shared some fantastic contracts, letters, forms and party planning tools to be added to double the value of Patty Sachs' Disk Deal. The new deal is being offered at a special price for a limited time. Http://www.pattysachs.com/diskdeal.htm
***************************************************
We've put together another link list for you. Hours of surfing and searching have uncovered some sites that will help you in all areas of your party and event planning. Food, beverage, decorations, themes, activities, gifts and favors—all free for the viewing. Http://www.partyplansplus.com/feblinks.htm
***************************************************
Our Party Show Deal could be perfect for you.
Patty and Phyllis will be giving Early Bird Seminars at the Chicago Halloween and Party show in March. We will also be walking the show for three days, scouring the booths for new and exciting party products and services. Without the cost of travel, lodging, expenses for three days you can be at the show! Your business cards will be distributed selectively for catalog mailings, plus you will receive The Show Directory, the handouts from our six seminars, a Show Recap Newsletter, plus +++ we will even shop for a short list of your special needs. Request full details by sending an e-mail to [email protected] Let us take you to the big show!
Don't Forget Our Fun and Frugal Party Plans
These theme party plans are so complete, there are suggestions for every facet of the event. During the month of February you will get Two for the Price of One! Phyllis Cambria has written these plans with her fantastic flair for detail and creativity. The plans are listed at http://www.PartyPlansPlus.com/funandfrugal.htm
***************************************************
Sunny Side Up! ( A silly look at party planning)
I enjoyed this so, wanted to share it with you party experts! We can always learn a thing or two...

1. When one hosts a dinner party, it is essential that all the place mats match, or, at the very least, that they all come from the same fast-food restaurant.

2. Entertaining in your backyard? The key to a nice-looking lawn is a good mower. I recommend one who's muscular and shirtless.

3. My favorite party game is "Pin the Cleanup on the Guests."

4. Nothing in the world is quite so entertaining as pouring old milk into new containers before having guests over.

5. A good host must always be a STICKLER for attractive food presentation! I always take the foil COMPLETELY OFF the TV dinner before serving.

6. Getting your home in tiptop shape for a party can be fun if you think of it as kicking dust bunnies!

7. Take short cuts! I used to offer my guests instant coffee. They kept whining for hot water to go with it.

8. The best way to prepare a roast is to make an aluminum foil tent over your roasting pan. Similarly, the best way to prepare for relatives is to pitch a tent in the backyard and stay there until they leave.

9. When decorating for a party, be creative with regular household items. Some people might just see a moldy shower curtain with torn eyelets. What do I see? A new tablecloth.

10. The better you cook, the more likely your guests will return. Which is why I'm not usually too hot in the kitchen.

That's it for now. Lots to read and review. Valentine's Day is the only official holiday in February, but there are dozens of other good reasons to celebrate—plus the many more that you will have in your personal and business worlds.
Don't Wait…Celebrate!
See you soon,
Phyllis and Patty, PartyPlansPlus.com