OLYMPICS PARTY
GOING FOR THE GOLD
The 2006 Winter Olympics run from February 10 through the 26, 2006, so you'll have plenty of opportunities to plan a party and root for your favorite athletes with these Olympic party ideas created for especially you
by Award-Winning Party Planner and Author Phyllis Cambria for PartyPlansPlus.com.
To make your planning even easier, we've included links to quality party supplies hand-selected by this party pro.
Click Here for all patriotic invitations.
OLYMPIC INVITATIONS – COME HERE TO CHEER:
· Phone or e-mail guests to invite them to watch the games at your "arena" or "coliseum."
· Use your computer to make up invitations in the form of a ticket to the game complete with all of your party particulars and accented with Olympics clip art.
· Send invitations in gold envelopes trimmed with International flag stickers and decals.
· Make life simple by using a printed patriotic invitation.
· Create an Olympic games advertising flyer with your invitation copy. Include photos of your family members in "athletic" endeavors for a comic touch. Make photo copies. Roll and tie with red, white and blue ribbons. Send in a mailing tube you've decorated with patriotic stickers, artwork, and foreign stamps. Or, for last-minute parties, this flyer can be sent as an e-mail attachment.
· Invite guests to show up dressed to represent their favorite sporting event, as a cheering spectator, or in international attire.
Click Here for all patriotic decorations
DECORATIONS – OLYMPIC ADORNMENTS:
· Cover your front door or party doorway with an American flag shimmer curtain.
· Decorate your space with all types of Olympic winter sports equipment (ice skates, skis, snow shoes, ski masks, ski poles, snow boots, hockey sticks, etc.) and decorative items to designate the sporting events you are viewing or all of the winter Olympic sports.
· Display posters, advertisements, and printed pieces that promote the Olympics or Torino, Italy.
· Hang an American flag to say "All the Way, USA!" or the flag of the country you're rooting for.
· Welcome your guest to your driveway with waves of recorded Olympic or patriotic music.
· For evening events, let your guests know they're on the right path when you line your walkway with a lighted path of luminaria bags. You can make your own with red, white and blue snack bags, sand, votive candles, and a paper punch.
· Lead them to your door with a patriotic pathway filled with international or American flags on sticks.
· Make it easy for your guests to find your arena by putting up a variety of patriotic wind socks, or red, white and blue balloons or go with Olympic colored (blue, black, red, yellow and green) balloons blowing in the breeze and marking your spot.
· Hang a custom sign over your door or on your lawn with your stadium's name such as Olson's Official Olympics Outing, Anderson's Athletic Arena, Carson's Coliseum or make up a similar play on your family name to let your guests know they're in for a treat of the torches.
· Go global by draping international flag pennants in your main arena areas.
· Bring the opening and closing ceremonies' fireworks display to your party with a huge, vinyl printed fireworks backdrop. The scene setter is easy to put up and take down with Sticky Tack and it won't leave a mark on your walls.
· Set up a sturdy wooden box for your "Fan Fun" activities' winners to stand on, then take instant or digital photos of your winners holding their gold medal in front of the fireworks or a waving American flag backdrop and put into a patriotic picture frame becomes a party favor they will cherish for years to come. For sit-down events, these framed pictures, taken upon the guests' arrival, will also serve as a place card and table décor.
· Rim your room with flag border put up with easily removable Sticky Tack.
· Give them something to show their American pride to wave as they rave at the U.S. teams' performances with a Stars and Stripes bandana, American flags on sticks, American flag bandana, or red, white and blue pom-poms. Best of all, by outfitting your "Olympic team," they become part of your decorations for your party and feel more patriotic when they say "All the Way, USA!"
· Loop intertwined blue, black and red hoops in the top row with yellow and green hoops in the bottom row to create the Olympic symbol. If you can't find the colored hoops you want, spray paint them to achieve your design.
· No time to stop and shop? Then just click and go with a patriotic guest party package and/or a patriotic decoration package.
http://www.partyplansplus.makesparties.com/Catalog.aspx?intDisplayableCategoryID=1870&intDisplayableProductID=29052
Click Here for all patriotic party items.
OLYMPIC FAN FUN AND "GO FOR THE GOLD" GAMES:
· Bring out, rent or borrow extra television sets so everyone feels as if they are seated near enough to judge the activities with their own point score. In fact, give everyone cards with numbers on them so they can compare their scores with the Olympic judges.
· Rent a few Olympic-related movies (Chariots of Fire, Cool Runnings, The Cutting Edge, The Jesse Owens Story, or Miracle) and set up a lounge area for those folks who aren't that interested in the games but who will want to celebrate the winners.
· Make a large poster with a schedule of your planned game times (See Olympic Fan Fun and "Go for the Gold" Games). Leave a space to write in the names of winners as they are established.
· When the competition heats up, cool off your guests with a patriotic hand fan.
· Prepare some easy competitions that can be easily conducted in your yard or recreation room before or after the televised competitions. Hold a number of different competitions and then hold gold medal ceremonies at the end of the contests. At the end of the party, the person who has won the most competitions wins an American flag (or your country's flag) and a special trophy cup.
· For instance, if there's snow on the ground, you can have guests try to hit targets with snowballs.
· Break your guests into teams to build a snowman (or woman). For this, you can give awards for the fastest, the largest, the funniest, and so forth. You will want to supply them with a variety of funny hats, boas, and other costume accessories, along with carrots, rocks, coals, etc. so that they can clothe their creation.
· Live near a frozen lake? For your more athletic guests, set up speed skating contests, see who can do the most spins or travel the longest distance on one skate, slap a shot into a hockey net or have them try their hand at curling.
· Live near a snow-covered hill? Hold speed sled races or obstacle course ski or ski board races.
· Create your own winter Olympic indoor games.
· Let guests aim at targets or try to throw Styrofoam "snowballs" through a hoop hung in a doorway.
· Find Teflon discs used to help move furniture in a home improvement store. Then, set up a "curling" area where guests can use the discs and brooms to cover the course on a hard-surface floor.
· Divide your guests into teams and play "Pass the Snowball" – a variation on "Pass the Orange" – using a Styrofoam ball from person to person using their chins (no hands). The team who passes the "snowball" the fastest wins this competition.
· Hold a "Mental Olympics" game with a trivia contest based on past Olympic games and medal winners.
http://www.partyplansplus.makesparties.com/Catalog.aspx?intDisplayableProductID=29013&intDisplayableCategoryID=1874
Click Here for all patriotic paper party goods.
CONCESSION STAND SETTING:
· Pick up party ware in a USA patriotic design or mix plain red, white and blue pieces together to put spirit into your service. Or, go with an American flag feeling to your paper products and party supplies.
· Substitute Stars and Stripes bandanas or American flag cloth bandanas for paper varieties.
· No matter the drink you serve, they'll feel true to the red, white and blue all the way down to the bottom of their beverage with a patriotic mug that doubles as a souvenir.
· Roll flatware in flag-style napkins, tie with plastic gold medals on ribbons for use as napkin rings for a grab-and-go packet.
· In addition to traditional American concession food items such hotdogs and hamburgers, serve refreshments associated with Olympics' host country – Italy – such as pizza, lasagna, baked ziti, antipasto or other Italian favorites.
· Rim your room or buffet table with patriotic bunting.
· Add shimmer to your table settings with patriotic bowl candles.
· Group blue, black and red beverage cups in the top row with gold and green cups in the bottom row. Glue or tape the cups together to form the Olympic ring design. Then use the cups to serve dry snacks.
· This is the winter Olympics after all, so what would be more appropriate than a little ice? Create ice bowls to serve cold dishes. To make one, put a smaller bowl inside a slightly larger one. Put a weight (a large can of soup or veggies will do) into the small bowl. Then fill the space between the large and small bowls with water. Freeze overnight. Once frozen, remove the weight, put lukewarm water into the small bowl until it softens enough to remove. Then put a warm, damp towel around the large bowl or run warm water over the large bowl, invert and remove your ice bowl. Be sure to do this at the last minute so that ice doesn't begin to melt too quickly. Nestle the ice bowl in a shallow cake tin or tray filled with cracked ice cubes to catch the dripping water and to keep your bowl frozen longer.
· You also can create a charming centerpiece with an ice skate. Find a cake pan, large enough to hold an ice skate. Fill the pan three-quarters of the way with water and freeze. Then prop up the ice skate and fill the pan the rest of the way with water and freeze. Fill the lined ice skate on your mini "rink" with flowers or use as a balloon weight for Olympic-colored blue, black, red, yellow and green balloons.
· For large parties, theme each buffet table with a sports centerpiece. For instance, one table could feature figure ice skates and leg warmers, another can be ski boots and ski poles, while another can feature hockey skates, a hockey mask and a puck. Just use the items you have on hand or can borrow to theme each table. Another way to do this is to theme each table to a different country competing in the games with international flags, the country's colors and artifacts (statues, souvenirs, dolls, etc.) from that country. Then serve foods representing that country.
· Use inverted patriotic skimmers and patriotic top hats as bowls for dry snacks.
http://www.partyplansplus.makesparties.com/Catalog.aspx?intDisplayableCategoryID=1870&intDisplayableProductID=29045
Click here for all patriotic party favors.
PARTY FAVORS, PRIZES AND FAN FAVORITES:
· Take instant or digital photos of your guests and put into frames as they're cheering on their favorite teams and give them as a lasting reminder of a winning event.
· Toy gold medals will make them all feel like winners.
· Give hats which say "Congratulations" in five languages to honor the winners from a variety of countries.
· If your guests are true to the red, white and blue, give them a flashing American flag pin, temporary flag tattoos, or USA bracelets. Top off their attire with a patriotic "straw" skimmer or "straw" top hat, a silly sequin USA hat, a red, felt top hat, a red, white and blue bead set, or a chic USA beret.
· More than the winners will shine when you give your guests red, white and blue glow necklaces.
· They will love your mug if you give them a patriotic drink mug
Note: This plan includes just a small amount of party supplies available for a Olympics/Patriotic theme party. You can find more party products for this or almost any theme from our carefully selected suppliers listed below. Remember, supplies may be limited, so order early to ensure you'll get your party products in time for your party.

Check out the MakesParties Closeout Corner for Super Savings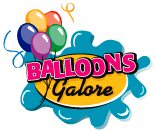 Play the Virtual Olympics Games Here
Directory of Kid's Party Themes
Visit the PartyPlansPlus.com catalog for books, reports, and products to give your party plans a boost. Or want to track down the absolute perfect book for your event? Check out our Best Party Planning Books Page.

To get on the PartyPlansPlus.com mailing list for our FREE newsletter, simply enter your e-mail address below. Use your back button to return to this page. Periodically you will receive news and announcements about the latest in the world of parties and celebrations.
ã2006 – Phyllis Cambria - All Rights Reserved