www.foreverandalways.com (custom seed packets, etc.)
www.bachelorettepartyshop.com
www.acrylicworks.com (invitations)
www.freebirthchart.homestead.com
www://makesparties.com (dozens of super products for themes, dance parties and promotions, especially inflatable musical instruments--the hit of a party for all ages)
Food and Beverage
www.kraftfoods.com
www.thecakeworkscentral.com
www.4yourparty.com (caterers)
http://leadingcaterers.com
www.epicurious.com (drinking and dining)
www.Recipeland.com

Party and Event Directories
www.unlv.edu/tourism/supplies.html
http://eventprosonline.itgo.com
www.thepartysearch.com
www.specialeventsite.com
www.meetingcity.com
www.meetingsnet.com
www.atevent.com
www.vicinities.com/eventplanners
www.Partydirectory.com
http://1st-spot.net (party links)

Party Planning Software
www.castlecomputer.com (bar/bat mitzvahs, but other parties too.)

Automatic sign-in software
www.gator.com ( a very good one)
www.ecode.com (another)

Phone Services
Www.dialpad.com (free LD)
phonefree.com (free LD)
www.callwave.com (only one line? A service notifies
you someone is trying to call)

Best Search Engines
www.dogpile.com
www.hotsheet.com

Miscellaneous Event and Party Business Helpers
Getting Started in The Party Business
Want your own Catalog on-line? A free site to set up a small (24 items) shop. Ideal for an experiment web site! Www.bizland.com

To try before you buy...visit Mom N Pops Software shareware site. Fabulous bargains on closeout CD's plus a full catalog of ready-to-use software for every facet of computer-life.http://www.momnpopsware.com/

Super Happy Birthday Site!
www.happybirthdaytoyou.com
Very clever singing greetings, customized, delivered "that day".
Only $16.95--an unforgettable greeting for any age recipient. A real hit!


Sites of interest to balloon, gift, basket,
party and wedding professionals
(some may be duplicated from above list)
---
Balloon Supplies and Industry Resources

Balloon Supply of America http://www.bsaballoons.com

Miss Lily's. International Supplier to Balloon Artists. http://www.tiac.net/users/mislilys

Party supplies, especially Prom supplies, theme decorations: http://www.andersonsparty.com/index.html

Anagram International Balloons:

http://www.anagramintl.com

Balloon Wholesalers: http://www.bwi-balloons.com

Balloon Sites:

Balloons-N-Funtimes is back!! Now on the web! Maxine Baird's popular newspaper online. Visit today.http://www.balloons-N-Funtimes.com

Super balloon and party decoration site for professionals, so they are really great tips. http://www.fooledya.com/balloon

Awesome sight with comprehensive list of balloon professionals. Web site construction and hosting for decorators. http://www.balloondecorating.com

Balloon Designs with a Twist http://www.star.net/People/~psorell

T. Myers Magic, Inc. - Supplies for Balloon Twisters, Face painters, Clowns and Magicians. Online Catalog http://www.tmyers.com

Flowers, Inc. balloons and wrapping supplies: http://www.flowersincballoons.com

Gayla Industries: More balloon supplies: http://www.gaylainc.com

Wedding Links

http://ultimatewedding.com/weddlinks Wedding Links Galore, the most complete collection of links to wedding planning sites. Link your site here, for free!

http://www.wednet.com Another site for myriad links to products and services.

http://www.jewishweb.com/wedding.html This site will be helpful for those wanting to be brought up to date on Jewish wedding protocol.

http://www.ezweddingplanner.com Here you can plan your entire wedding on-line free for the using!! Track guests, budget, gifts and more.

Crafty Sites:

http://www.michaels.com Michael's Stores, crafty instructions for creating celebration events or for gifts.

http://www.homearts.com A dandy site for home and family information, especially holidays, parties and entertaining--the best of Redbook, Good Housekeeping, Country Living and more.

http://www.ktca.org/donnasdays Donna Erickson family activity expert offers how-to information for adult/kids projects.Party preparation or actual party fun

Food and Beverage:

http://www.epicurious.com recipe encyclopedia site for food-related information

http://webcouver.com/drinks Learn to recreate with micrometer-level precision.

http://smartwine.com Smart Wine Magazine gives the latest wine news

http://www.autonomy.com Catering resources, planning ideas and links to other sites of interest to party/event hosts

http://www.webfoodpros.com/#top A great site for those interesting in the catering or food industries.

http://www.baskinrobbins.com Baskin Robbins gives kid's and adult party ideas called "favorites". A fun site with lots of surprises.

Association Sites:

http://www.ararental.org American Rental Association, the names of a reliable rental companies near you. Dozens of links to products and services.

http://www.ises.com International Special Events Society, seek special event professionals, should you need help with your plans.

http://www.vpico.com is the site for Event Solutions, a great resource for professional planners or hosts with the most.

Trade Shows and Events.com surf in for some great resources, directory of suppliers and a chance to list your company.

Come to Transworld's 18th National Halloween, Costume and Party Show

Event and Party Suppliers Alliance, networking for success.

Publications:

http://www.specialevents.com is the on-line version of Special Events, one of the top special event planning publications which features new products and ideas for any kind of event.

http://www.partypaper.com Party & Paper Retailer Magazine with product and planning advice directed to retailers and consumers.

http://www.familyfun.com The on-line version of the really wonderful magazine Family Fun, loaded with ideas for parties, activities and educational projects.

Balloons and Parties Today, for balloon and party professionals.

http://www.pattysachs.com/books.htm Patty Sachs Catalog on-line is filled with books, software, reports, product and service information.

Party Planning Sites (Themes, links):

http://www.nscee.edu/unlv/colleges/hotel/tourism/tableof.html An incredible list of links to sites related to the hotel, restaurant, tourism, food industry. Helpful to all party professionals.

http://virtual.co.il Ask The Rabbi, advice and guidance in planning Hebrew events

http://www.80s.com/entrance.html The 80s Server is loaded with trivia, music and movie facts for your 80's theme party games.

http://www.parkhere.com/tvbytes TV Bytes includes theme songs from TV shows,

http://www.armorysquare.com/guide Armory Square where you'll find dozens of articles about holidays, parties, ethnic and traditional events.

http://www.hallmark.com Hallmark offers a busy site for ideas and new product information. Free special event "reminder" service.

http://archive.uwp.edu/pub/music/lyrics The Lyric Page lists the words to thousands of songs by artist and by title.

http://songsendsations.bizland.com/store More and more party planning sheets, books, newsletters for your planning needs.

Talent, Speakers and Celebrities

KBS Productions, Inc. Providing customized, motivational keynotes & workshops, featuring the theme, "No Guts, No Story!" for your special events, from campfires to Carnegie Hall! Click here for FREE Event Planner's Checklist...then enjoy the festivities!


Product Sites:

Http://isis.netherworld.com/mgabrys/decorum Party props, celebrity standups,etc.

http://artitude.com Looking for 60's stuff? Tie-dyed clothing or lava lamps?

http://www.weddingfavors.com For party/wedding favors, gifts and more.

http://www.mallpark.com/party Hundreds of party related products & providers.

http://www.partydirectory.com Party vendor lists from all over the country,

http://www.craftmall.com A wealth of craft supplies and products

http://www.personalpuzzles.com Customized crossword puzzles

for your guest of honor(s) make good party favors.

http://www.fundways.com Fundways Theme Party Warehouse, an interesting

site with products that will enhance your party plan.

Featured sites from Personalizedpartyfavors.com

TITLE: Baby Names etc.
URL: http://baby-names-etc.com
DESCRIPTION: Baby names complete resource guide.

TITLE: Baby Showers etc.
URL: http://baby-showers-etc.com
DESCRIPTION: Baby shower complete information center.

TITLE: Baby Shower Games etc.
URL: http://baby-shower-games-etc.com
DESCRIPTION: Baby shower games and party supplies.

TITLE: Bridal Showers Resource Guide
URL: http://bridal-showers.net
DESCRIPTION: Bridal shower complete information resource guide. Including bridal shower games, favors, and tips.

TITLE: Bridal Shower Games Central
URL: http://bridal-showergames.com
DESCRIPTION: Bridal shower game ideas and party supplies.

TITLE: Gift Baskets Etc.
URL: http://gift-baskets-etc.com
DESCRIPTION: Gift baskets online for every occasion.

TITLE: Party Games etc.
URL: http://party-games-etc.com
DESCRIPTION: Party games free and fun huge directory.

TITLE: Party Supplies etc.
URL: http://party-supplies-etc.com
DESCRIPTION: Party supplies and free party games.

TITLE: Wedding Favors etc.
URL: http://wedding-favors-etc.com
DESCRIPTION: Wedding favors and wedding informational resource guide.

TITLE: Party Supplies Hut
URL: http://partysupplieshut.com
DESCRIPTION: Party supplies online superstore.

TITLE: Notary Public Directory
URL: http://1800anotary.com
DESCRIPTION: Notary Public directory covering the USA.

TITLE: Party Supplies and Party Favors
URL: http://4partyfavors.com
DESCRIPTION: Party supplies, party games, birthday club and more!

TITLE: Personalized Party Favors
URL: http://personalizedpartyfavors.com
DESCRIPTION: Personalized party favors and gifts. Birthday party games and a birthday club!

TITLE: eStockingStuffer.com
URL: http://estockingstuffer.com
DESCRIPTION: Christmas and Hanukah stocking stuffers. Everything under $10 including personalization and wrapping.

Just for fun, wacky sites from Patty Shock:

http://www.nscee.edu/unlv/colleges/Hotel/Tourism/wacky.html

This is an award winning site of wonderful and Wacky sites to learn and

laugh—food and catering sites as well as general interest.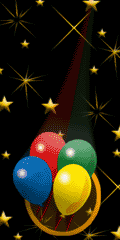 ---