GETTING STARTED IN EVENT/PARTY PLANNING
By Phyllis Cambria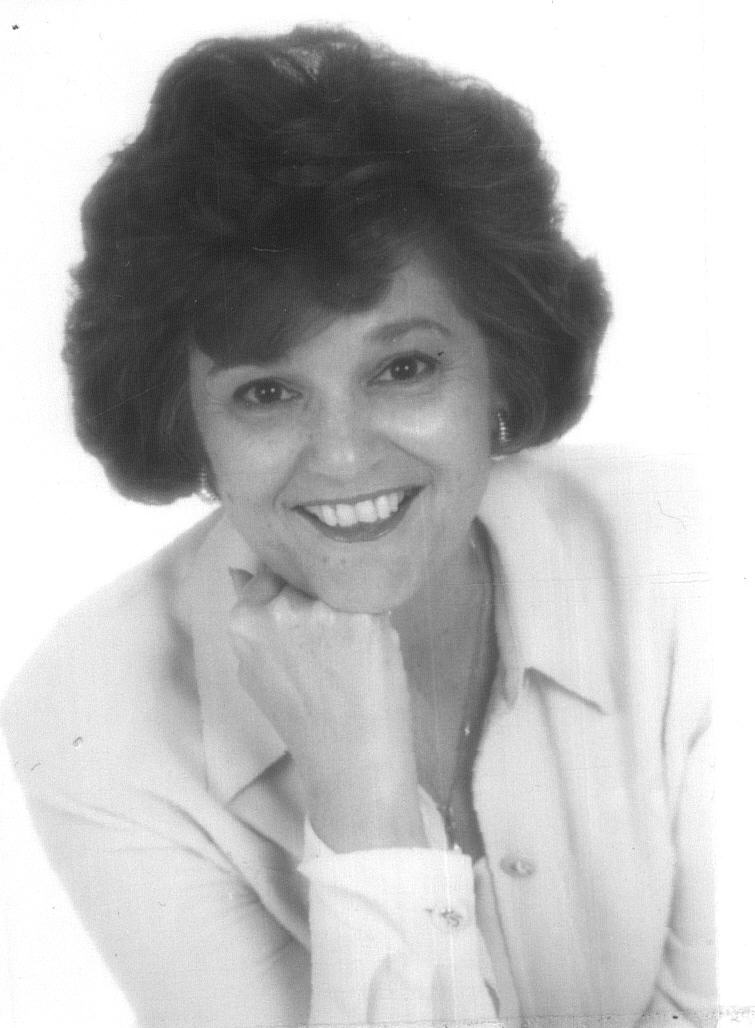 Patty and I are most often asked, "How do I get started as an event or party planner," so we've put together some information which you should find helpful in considering party or event planning as a career. It is a good deal of information so grab a beverage and enjoy the read.

"I'M CREATIVE AND ORGANIZED, NOW WHAT?"

While it's great to be creative and organized, I imagine that you are finding that you have stiff competition out there. Party/event planning is rapidly becoming a "hot" career choice. That means that more people are applying for the limited number of openings available. Here are some ideas of how you can get to the front of that list or get your own business off the ground.


SERIOUS ABOUT SPECIAL EVENTS? GET TRAINING

Read books on event planning and all related disciplines, take seminars offered at local technical schools or colleges and universities. Visit specialized conferences such as The Special Event (www.thespecialeventshow.com) or Event Solutions (www.event-solutions.com). There is so much more to know about being a professional planner than knowing how to set a fun table or ordering food.

In fact, because training isn't always as readily available in all parts of the country, I've written a book to help new planners learn what they need to know to become a pro.

ANNOUNCING!! ANNOUNCING!! ANNOUNCING!!

Event & Party Planning Career: The Ultimate Step-by-Step Guide to Success

300 Plus Page Book on CD By Phyllis Cambria

This is the long-awaited comprehensive manual on CD that includes the extensively embellished notes from our 16 Week TeleSeminars Series, plus 32 bonuses including reports, forms, articles, instructions and resources. For a complete table of contents and to order visit this page.


I've been doing this for 20+ years and, although I teach classes in it, I STILL am constantly taking classes or learning all the aspects of this business.

Remember, as the planner, you need to know how to communicate with all your vendors. That means you must have a working knowledge of catering, photography, lighting, tents, floral, contracts, and so forth and you also have to be aware of all the latest innovations in these industries too.

This is where many so-called planners fail. They only think about the their portion of the event. More to the point, what they perceive is their portion of the event.

However a good planner, one who excels at his or her profession, understands that he or she is the team leader on any event.

If you don't know what you are hiring your other suppliers to do and how to communicate your wishes, then how will you be able to judge if you are selecting the best person for the job, know about all the latest products and what the going rate should be?

FINDING YOUR NICHE

It's possible that you may not want to be in charge of all aspects of an event. You may find that doing the décor, creating invitations or putting together party favors is the aspect of party planning that you enjoy most. In my book on CD, Event and Party Planning Careers: The Ultimate Step-by-Step Guide to Success, we listed dozens of niches that might be the best place for your talents. If you choose your niche well, it's very possible to have a very lucrative career and yet only do that portion of an event that you truly love.

EVENTUALLY YOU WILL WANT TO JOIN A PROFESSIONAL ASSOCIATION

If you're serious about being an event planning professional, you will want to consider joining a professional organization such as the International Special Events Society (ISES) at http://www.ises.com. When you're on the ISES site, check out where there is a local chapter near you and start attending meetings. In some areas, Meeting Professionals International (MPI) may have a stronger membership. While MPI members are likely to be involved more in the planning of meetings, conferences and conventions, you still are likely to find other party planners and party suppliers through this organization. Check them out at http://www.mpiweb.org.

It is natural for organizations like ISES or MPI to be intimidating for you at first, so don't be discouraged by that. You will find yourself networking with people who have been in the business for years. However, that's a good thing. Once you're a member, you will find many colleagues who will be very helpful to you in starting your career. You'll also have an opportunity to network to find vendors you will need for your business. Since these groups are dedicated to more than merely networking and socializing, you'll discover that many monthly meetings will include seminars and guest speakers to further help you to improve your education.

And speaking of organizations, it's not necessary that you join any of them right away. Most will allow you to attend meetings and will only charge you slightly more than a member. These meetings are essential to your education and growth no matter what area of planning you enter. But developing relationships takes time. So if you find a group you believe will be helpful to your career, join the organization, attend meetings and be active in the group to see the most benefits for your membership investment.

INTERESTED IN STARTING WITH SOCIAL EVENTS ONLY?

Perhaps you would like to start by helping hosts with smaller and less complicated occasions as a consultant, coordinator or assistant? Whether planned in their homes, at country clubs, hotels or even in private banquet rooms at local restaurants, these events will still require that you be efficient, professional, prepared and knowledgeable in every event detail.

At present, there is not a professional organization for those who wish to limit their work to private parties for purely social occasions--birthdays, anniversaries, graduations, wedding showers and receptions, baby showers, going-away and housewarming events. However, you will find others in ISES or MPI who are doing exactly what you do.


NETWORK, NETWORK, NETWORK

You need to network with other event/party professionals whenever and wherever you can. As I said, the key to being a great planner is not only having terrific ideas and being incredibly organized, you also must know the BEST place to get whatever it is you need to implement your plans for your client.

Many of your best vendors can't be found in your local Yellow Pages. Why? They don't need to advertise extensively because they don't have to. They get enough work through planners that they don't need the general consumer. That means that you will often be able to offer your clients resources that they couldn't probably find for themselves.

You also should attend trade shows and visit hotels or places where events are being planned and stop by during set-up. Collect business cards from people whose work you see there. CAUTION: If there is a planner there, however, make sure to introduce yourself and get his or her permission first. You don't want to start out in the biz with another planner bad-mouthing you and saying you were "poaching" vendors.


Build your Rolodex. Guard it with your life. Whenever and wherever you find someone who offers a product or service you think you could possibly use, at any time in your career, even if you don't have an immediate need, get a business card and keep in touch. People move, change phone numbers, add new products and services. If you don't stay in touch, when you need the product or service, you might not be able to find it.

That means you need to read trade magazines such as Special Events (http://www.specialevents.com,) Event Solutions Magazine (http://www.event-solutions.com)and Party and Paper Retailer (http://www.partypaper.com)and BALLOONS & Parties Magazine (http://www.balloonsandparties.com)which will keep you up on the latest products, services and good business information.

VOLUNTEER

Everyone always wants to know how they are going to get experience. It's easy. Volunteer! Work with other planners to get more of the day-to-day experience of running an event business, working on an event and/or offer yourself to non-profit agencies who do fundraisers but don't have an event person on board...usually without pay. Think of it as great training you're not paying for except by contributing your time. This is very similar to the old apprenticeship programs from years ago.

This does NOT mean that you can then turn around and steal clients from the person who helped you get experience. It means that you work as hard as you can to build your own bank of knowledge and a reputation.

While you're building your client list/resume, working on a charity event is a great way to showcase your work. Remember, these are often the "ladies who lunch" and who plan all the big social charity events. Plus, these days, these women very often run or manage large businesses who also may need your services.

CAUTION: If you do not have any experience or it's very limited, do NOT volunteer to run an entire event or even to head up a committee. It's entirely too easy to become overwhelmed when you're starting out. Not only will you hurt your reputation, possibly irreversibly, but it's also not fair to the charity who needs the money you should have helped them raise. Mistakes are costly in more ways than one.


It's better to work on several sub-committees. Eventually, if you do well and feel you would like more responsibility, then you may volunteer to run that committee for the next event.

If you have the time, another way to explore the various aspects of producing an event is to offer to "shadow" the chairperson. As you follow along the entire proceedings, sitting in on all meetings, you will learn exactly where you feel best suited.

Volunteer to help friends or family members plan their events. You may find they are only willing to compensate you for your expenses along with paying for supplies, but this is also a great opportunity for you to practice. Again, if it's an important event (such as a wedding graduation or other milestone occasion), be sure to offer to help only in those areas where your accomplishments will help the event to shine, not where a mistake can cause you and the party host embarrassment.

There's another reason to volunteer. An essential tool to showcasing your talents is to build a portfolio which includes photos and samples of your work to show potential clients. People aren't going to give you money just because you tell them that you helped plan your sister's wedding or because your friends think you do a great job with your parties. The documentation of any and all volunteer events with photos and printed planning materials will help you build your portfolio and credibility. Add testimonial letters from the event organizers or charity recipients to this collection.



DON'T GIVE UP YOUR DAY JOB!

This is not a business you can jump into overnight. Be prepared to work nights and weekends. If you have a "day job," you might want to keep it as you build your client base and/or experience. Remember, many in-house planners are paid based upon experience and education, so build a strong portfolio and resume.



Remember, even if you were to start working on a project today, you might not actually finish the project for three to six months from now or longer. That means you don't get paid until then. You may have deposits from your client, but you need those to give deposits to the other vendors and order supplies.

LAY A SOLID FOUNDATION

As I said, in some areas the competition is incredibly stiff and getting more difficult to break into every day. More and more folks think they can do this. Some get lucky and get a couple of clients who go with them because they have a better price, because they're a friend or because they are new. Sometimes new planners have a better price because they don't know what they're doing or sometimes they may be undercutting themselves because they haven't learned proper pricing. In either event, remember you never get a second chance to make a first impression, so be sure to be fully prepared before venturing out as a professional. This is an incredibly small industry. It's remarkable how word gets around. And even if your client thinks you did a good job, if you mess up something, it might be one of your vendors who bad-mouths you! (Read and heed!)

What happens is that newbie planners often make an error somewhere along the line and then get a bad reputation. Before they know it, they're out of business or they won't be able to get a job in the industry. We all talk to each other -- even if we're in competition -- and it doesn't take long for a bad reputation to get established.

Remember too this applies to an in-house position as well. When you start working for a company, you are often on a 90-day trial.

True story.

When I started working as an in-house event planner for a non-profit, in my first 90 days, I was responsible for six major events. In fact, on the Thursday following my Monday start date, I was in charge of a large breakfast event of community leaders. I had to step in where the other planner had left off and make the event work. In fact, my predecessor had only done a minor amount of the work before leaving the company, then my supervisor (who had little event experience) stepped in and continued the planning. Because of my past experience, I immediately recognized some potential problems and had to jump in and fix them before the event started. This was a true trial by fire, although it was not an uncommon one.

YOU ARE NOW IN THE SALES BUSINESS, AS WELL AS THE EVENT BUSINESS:

The part of this business that most of us hate, but the part we all spend the bulk of our time on is finding new business. Developing prospects, writing proposals, rewriting proposals, and convincing someone to hire us, is the thing we spend more time on than any other thing. After all, if you don't have clients, you don't have anything to be creative on.

If you are not prepared to:

ˇ market yourself aggressively

ˇ do extensive research

ˇ make cold calls on prospects

ˇ find clients

then you may want to rethink starting your own business. You will probably want to work for a planning company or find an in-house planning position.

However, if you think that working for someone else will eliminate the need to sell, you are probably wrong. Let's face it, most planners with their own companies don't need people to be strictly creative. They are already creative. What they need are creative people who can assist them in the production of events and MOST IMPORTANTLY bring in new business.

Generalists actually have the hardest job of finding clients. I know that sounds strange, but you have to remember that if you specialize in a type of event, you can at least focus your marketing and prospecting more productively.

Corporate work is possibly the most lucrative and the most difficult to get. Corporate planners work largely by referrals from other in-house corporate planners or public relations agencies.

These corporate events usually have a sales component and they must have a PROVABLE component of how successful the event was as a marketing or sales tool. That is a highly difficult specialty.

You must remember that these people must go back to their bosses or stockholders to explain the expenditure and why it was necessary and how successful it was in achieving the goal.

Social events such as weddings and bar/bat mitzvahs or other milestone events, require lots of hand-holding with clients. You also will find that you are dealing with the wishes of numerous people. For a wedding, for instance, it can be the: bride, groom, her parents, his parents, their siblings, best man, maid of honor, bridal party, and so forth. It can be overwhelming trying to make everyone happy. It rarely can be accomplished, so you have to work toward making sure that everyone buys into the final decisions. It's enough to make you feel as if you have qualified for a presidential appointment as a diplomat!

But you have to remember, too, that you are dealing with life-long dreams and wishes from all these people and you must tread lightly, but firmly, to accomplish the task of pleasing them all through negotiation and creativity.

Non-profit events, are similar to corporate events, in that it must have an element of financial success, new members or media exposure. You also must be aware that you are limited in your budget because every dollar the charity spends on the event is one less that goes toward their coffers.

You are also dealing with trying to create an event that looks like it cost a million bucks, but didn't, while at the same time allowing potential or current donors to understand that any money spent on the event was worth it and that you aren't wasting their donation on a lavish party instead of benefiting the charity. It's a tightrope.

Part of your job will undoubtedly require that you seek volunteers and sponsors. Sponsorships are another specialty because most sponsor dollars come from a marketing, not charitable budget. Therefore you must understand the goals of each sponsor and how you can incorporate your event into those goals for the biggest benefit to the potential sponsor.

You'll have a myriad of responsibilities. In addition to the event planning itself, you'll likely be also required to look for donors, sponsors, people to attend the charity functions, volunteers and helping to raise money in general to justify your salary (if you're on staff) and to provide seed money for future fundraisers.




STARTING A BUSINESS

CAREFULLY research your market and create a TOTAL BUSINESS PLAN. Remember, it's not that people plan to fail, they simply fail to plan.

Although not directly related to starting an event business, there are some great general "getting started" business advice at http://www.BusinessKnowHow.com.

You need to learn about licenses, insurance (EXTREMELY important), marketing, advertising, etc. Although commonly overlooked or done half-heartedly or haphazardly, this is NOT a step you can skip.

GETTING STARTED MATERIALS:

Please understand that there are so many variables in this business that no one book could EVER give you everything you need to know. It's an ongoing learning process and it varies by specific type of business, location, experience, etc.

That's why I stress training so much. It's not only to learn about how to do events, but how to be in the business of events.

Event & Party Planning Career: The Ultimate Step-by-Step Guide to Success

over 300 Page Book on CD By Phyllis Cambria

This is the long-awaited comprehensive manual on CD that includes the extensively embellished notes from our 16 Week TeleSeminars Series, plus 32 bonuses including reports, forms, articles, instructions and resources. For a complete table of contents and to order visit this page.

GENERAL INFORMATION:

That's my best advice for getting started. Hope it helps. Good luck to you.

***********************

By the way, if you found these answers helpful, I hope you'll sign up for our FREE newsletter(s) here

In addition THE COMPLETE IDIOT'S GUIDE TO THROWING A GREAT PARTY (co-written with Patty Sachs)has thousands of other great tips you'll find useful for a lifetime's worth of planning. There is a section on contracts that will help you think about what you might want to have in yours. (Always consult an attorney before executing any contracts.)

The book contains a multitude of worksheets that will help you to schedule any events you may have to do for clients and there is a ton of material that anyone getting started will find helpful. Review the table Of contents now. Click Here.

Note: The book is currently out-of-print but you will likely find it in your local library or even in some bookstores. You might try the discounted copies service offered by Amazon.com, Half.com or Barnes and Noble.com

*************************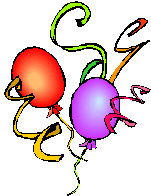 *************************************************
Good luck and remember, life's a party, and you're invited to join in the fun!
Phyllis Cambria
Co-author with Patty Sachs of "The Complete Idiot's Guide to Throwing a Great Party"
BRAND NEW!! A LIST FOR THOSE JUST GETTING STARTED!

NEW PLANNERS is a newsletter/announcement to guide those who are entering the field of party planning--or considering adding it to their current business.