Summer Parties #2
Here is our second Summer Party page. You'll find more information on parties, party goods, special events and more to liven up your summer party planning for business or personal occasions. Indoors or outdoors, home or banquet hall, brunch, lunch or dinner--you'll find everything you need right here.
Summer Party Plans
Our updated Patriotic Parties page is up and running to help you with your upcoming 4th of July celebrations, Labor Day and any other flag saluting festivities you have this summer or throughout the year. It is at http://www.partyplansplus.com/patriotic.htm
Also, our Summer Parties page is loaded with information about themes and planning tactics and the most requested information—quantities to be served. http://www.partyplansplus.com/newsletters/summerparties.htm
ANNOUNCEMENT!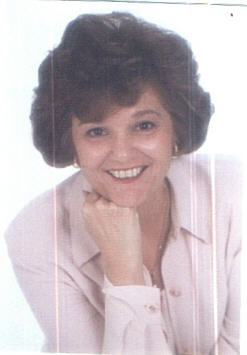 You can hear Phyllis Cambria's interview on
Entrepreneur's Home Business radio network
by linking over from our home page. http://www.partyplansplus.com/home.htm
Phyllis discusses how to break into the party,
wedding and event planning industries.
Special Bargains on Party Goods!
Visit our PartyMall for specials on supplies for your summer gatherings--everything from garden parties to reunions. Many of the companies are running summer sales, giving you a chance to save big on your warm weather party budgets. http://www.partyplansplus.com/partymall.htm
Great Sites for Fifties Party Information (The most popular theme)
This site has all the scoop on Fifties fashion, fads and foibles including music, TV trivia, historical happenings and more. Your fab '50s party will take on all the authenticity and flavor you need to wow your guests. http://www.fiftiesweb.com
After you visit their site, come back to ours to see our total '50s party plan and incorporate the info you learned to make your event "socko." http://www.partyplansplus.com/partyplans/50sprod.htm
Our New "Every Theme" Page
We get so many requests for specific party theme supplies, props or decorations that we decided to start a page with all the themes (especially for kids) and where those products can be found. We add to it every day, so bookmark the page and check back often. http://www.partyplansplus.com/themes.htm
SongSendsations Custom Songs for Reunions
"When our group joined in singing our special theme song, it was the most meaningful part of our meeting. It was certainly a grand finale." M. Ennis, Event Producer, P.E.O. Annual meeting, Indianapolis, IN
How about a custom sing-along theme song for your reunion gathering? The whole gang can sing, hum, whistle a happy tune throughout your event. The song will contain the factoid frivolity about your reunion's guests to truly make it a "special" event. And the completely personalized song sheet does double-duty as a fun-filled activity and a keepsake they'll save for a lifetime. E-mail Patty for pricing and ordering information. [email protected]
Getting Started in Event/Party Planning TeleSeminars
"Even if the classes stopped after the third session, I would still feel it was money well spent!" Traniessa W.

We are presenting the 12th TeleSeminar of the third series this week. It is time to sign up for the next series to reserve your space. You can now register for "pick and choose" classes or just purchase the notes. Check out the information on this page: http://www.partyplansplus.com/teleseminarpage.html
Catering Catastrophes or Coups??
We are nearing the time to write the Murphy's Laws chapter for our new book, "The Pocket Idiot's Guide to Choosing a Caterer."
If you have a horror or happy story to share, we would love to hear it. This could be a catering experience gone irreparably wrong or one with a happy ending. It need not be long. Please don't mention any caterer's names. If your story is chosen, we'll include your name (with your permission) on our Acknowledgement page. Send your story over to us at [email protected]. We can't wait to add them to the others we have already received.

VirtuallyMarried.com
For just $100, an engaged couple can have a fantastic web site that records and tracks the entire wedding process from guest lists, to photos to information for out-of-town guests. These sites are incredibly professional and a pleasure to visit. This concept adds technology to tradition for a total virtual wedding experience. Makes a perfect engagement gift! A free 7 day trial proves it all. Click on the banner above.
For Better or Worse
If you haven't seen the new show on The Learning Channel, "For Better or For Worse," on Saturday nights at 10 pm EST, check it out. The basic premise is that a team puts together a wedding and reception, in a week, for their family member or friend on a $5,000 budget with no input from the happy couple. They are led by a professional wedding planner. It's a great look at what can go right, how to handle what goes wrong, and a great source for some innovative cost-cutting ideas. Plus the ideas don't have to be limited to a wedding. Many of them can be incorporated in any type of party you're planning.
Want to check out our 2002 Summer Party Page?? Lots of great information and resources.
More Summer Party News Our first newsletter of this summer.
If you have not already, sign up for our newsletter here.
| | |
| --- | --- |
| | Join PartyPlansPlus! |