Celebrate Moms with Royal Treatment
Invitations:
* Reproduce a recent photo of your Mom with family members and use as your invitation stock. (If 8x10 photo prints are out of your budget, use color copies instead, even if itís a black and white shot.) Affix to a cardboard heart so she knows you all always keep her close to yours.
* Trim your invitation with faux jewels, stickers, glittery decorations to create a command invitation for your royal Moms.
Atmosphere:
* Roll out a red carpet to let mom feel like the queen she is.
* Then set a regal, jeweled crown upon her head to make her feel truly royal.
* Crown all of the royal loyal guests with cardboard crowns you've decorated with jewels and treasures.
* Go even more elegant with crowns for the other mothers in attendance...or in waiting.
* Select an tableware design that is as elegant as she is.
* Gold and silver doilies will add a royal touch to your table decor.
* Make her feel as if you "treasure her" by suspending beads over your dining table or from your chandelier.
* Choose a picture of mom with each guest and slip into an attractive frame to serve as table decoration and a place card.
* Tell your mom she's a "jewel" by using beaded bracelets as your napkin rings.
* Add further color to your cloth by scattering colorful pearl beads on your table.
* Wear your (illuminated) heart on your sleeve or anywhere else you choose to show mom how much you love her.
* Individualize glasses by adorning them with colorful beaded elasticized bracelets
* For a regal table use a cloth of gold mylar, gold foil plates and cups.
* Set an arrangement of flowers you've picked from the "royal" garden or an Eliza Doolittle-type 'flower girl" you've met along the roadside and put into a teapot or a teapot-design container for a charming centerpiece.
* Attach each name card to a mini floral tea pot or go with the royal vegetable garden theme and use veggie-style tea pots for color, style and an inexpensive party favor.
* Decorate her "throne room" with Queen Anne's Lace. You can find this inexpensive, lacy flower at florists and growing wild along roadsides.
Activities:
* She'll be crying tears of joy when you pop in home movies of you and your siblings/grandchildren. Or tell her she's better than any on-screen mom and then lay in a stock of "mom" movies such as "I Remember Mama," "Terms of Endearment" "Bachelor Mother" or other favorites for your DVD player or VCR.
* Fill the air with beautiful music that celebrates mom.
* Get the kids to sing along with lively "Mother Goose" songs.
* Gather her "subjects" for a "royal command performance" to read a special note or poem you've written or selected from a collection of poetry to dear old mom. Or create a chorus to sing one of her favorite songs or one that praises mom such as "Mammy" or "MOTHER" (M is for the many things she gave me...). A kazoo band playing one of her favorites will likely bring tears and cheers as well.
Refreshments:
* Let your mom feel like the "queen mum" with a garden tea party in her honor. Drape the table with a floral design collection like this charming Roses and Pearls style paperware.
* Use spring cookie cutters to cut bread for hors d'oeuvres, sandwiches or sugar cookies to keep your mom in a sweet mood at her royal tea.
* Fill decorative baskets and bowls with side dishes, salads and sweets.
* Frame bowls with gold paper crowns for royal flair.
* You'll find great brunch to serve your mom in bed from the Epicurious.com site or tempting tea sandwich selections from FoodTV.com
Party Favors and Gift Finale
* Check out our Bargains Page for ideas for gifts and prizes for your Mom's Day guests...or even Mom, herself.
* Take a royal photo (Polaroid or digital) of each guest with the Mom of their choice and place it in a cardstock photo frame that has been made valuable with the artwork of the young artists in the family.
Gifts for the "Moms" in your life
* Show Mom and your guests how they light up your life with a (blinking) red rose
* Present Mom with a gift basket filled with her favorite teas and treats.
* A copy of Celine Dion's CD and book Miracle will be a treasured gift for any Mommy of the dearest kind.
* Is your mom or grandmom a "hot" mama? That is, experiencing those inconvenient flashes of heat that can spoil the day for her.
Give her the coolest gift around, the Cleavage Cooler. Read all about it.
* Choose a gift from a large collection of books, CDs and DVDs all about Motherhood.
* Frame Mom or Grandmom's favorite child's works of art in a Lil Davinci frame. The glass door front makes it easy to change and replace artwork as fast as it is created. Come in 8 1/2 x 11 and 12 X 18 sizes for standard art papers.
* Is Mom a Scrapbooker? She will love this Scrapbook Page Display Frame to show off her latest work of love and art. She can display her prize pages on special occasions, holidays, or just for fun. Why hide them in the album on the coffee table.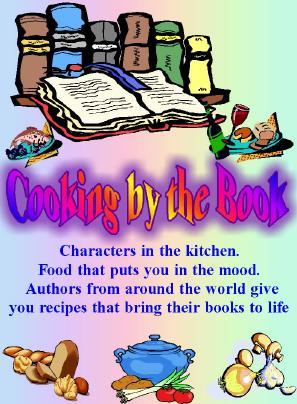 * Does she love books? Does she love to cook? Then she'll love this FREE gift to keep or share with your guests that they won't have to hunt for. It's "Cooking by the Book" and it contains 50 scenes and recipes from 50 books from 25 writers around the world (including Phyllis Cambria's "Easy and Elegant Country Chicken Kiev" which would be perfect for a Mother's Day supper). You can read more about the book and download it here Print it out, put it in a binder for a lovely gift.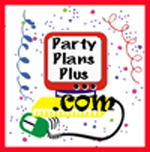 FoiFor information on getting your custom party design or a review of your party plan to prevent any pitfalls and to add some professional pizzazz. Click Here
Return to PartyPlansPlus.com home
<![if !supportLineBreakNewLine]>
<![endif]>
<![if !supportLineBreakNewLine]>
<![endif]>