IN THIS ISSUE
* Fuji Saves the Day *Digital Frames *Great Imprinting News *L il Davinci Frames
---
Fun Foto Ideas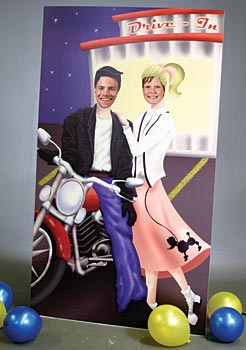 **Pose grownups in silly poses, using the Stand-in Head-through-the-hole theme boards for a fun favor for folks to take home for the kids. The youngsters love seeing their folks acting silly.
**For a theme event check out one of the Standees as a front-board for your photos.
**Use one of the stock designs or have your own custom-designed.
Party Mall links to event/party sources.

Phyllis Cambria has started a great blog with a collection of articles on Holiday/ Wedding/Event planning loaded with ideas for hosts of all kinds of events--business and personal. Check them out.Party Blog Here

Plus dozens of how-to videos for party decor including floral arrangement, tablescapes, favor construction, food service and much more.How-to Videos Here
Order your event cards Imprinted w/photos

A gigantic selection for your holiday card giving. Incorporate your information and photos into a high-quality, perfect reflection of you and your holiday spirit. .Card ordering information

Photo Booth Cardstock Folders and Acrylic Standups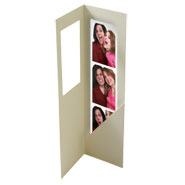 We have dandy little white cardstock folders and acrylic standup frames for souvenir booth photo strips. Now turn your photo strips into very special keepsakes with a classy holder--even customized.
Holiday Photo Novelties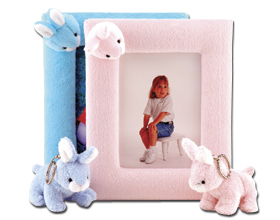 Good News Polaroid Fans!!!
Fuji comes to the rescue for your events.
The Fuji Instax 210 takes clear, bright instant photos ala Polaroid. Now you can give your guests a souvenir photo in a themed and/or customized folder or easelback frame. We have the camera, film, frames and a cutter that prepares the photos for novelties like magnets, buttons and specialty frames.

Order your camera and supplies and you won't miss a beat for your special event photos. I am so excited about this.

New theme designs for Fuji:.Diner, Hollywood, Western and Luau/Tropical. Holiday designs include Valentine's, Easter, Patriotic and more. Customizing available.
Check out the Fuji pricing and ordering information.
Many of these designs come in 4 X 6" digital photo sizes, as well.
---
Dozens Of Digital Photo Frame Designs--4 X 6" And 5 X 7"
You can find the perfect frame for your digital photo purposes. Styles and designs to match a theme or a color scheme. Digital photos are the hit of the party when customized with the event information including names, dates, logos and artwork.

Or create special gift items with photos imprinted on ceramic, acrylic, wood, metal and fabric. Holiday ornaments and snow globes enhanced with personal photos make children smile. Sign in to get a catalog of photo novelties.

Frames for weddings, birthdays, graduations, theme parties, business events, fundraisers and retail promotions. Take-home favors, gifts or prizes.
---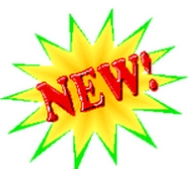 Full-color Imprinting at Plain Frame Prices!
Fabulous new full-color imprinting on your 3X5/5X3, 4X6/6X4 and 5X7/7X5 digital size folders at these unbelievably low prices.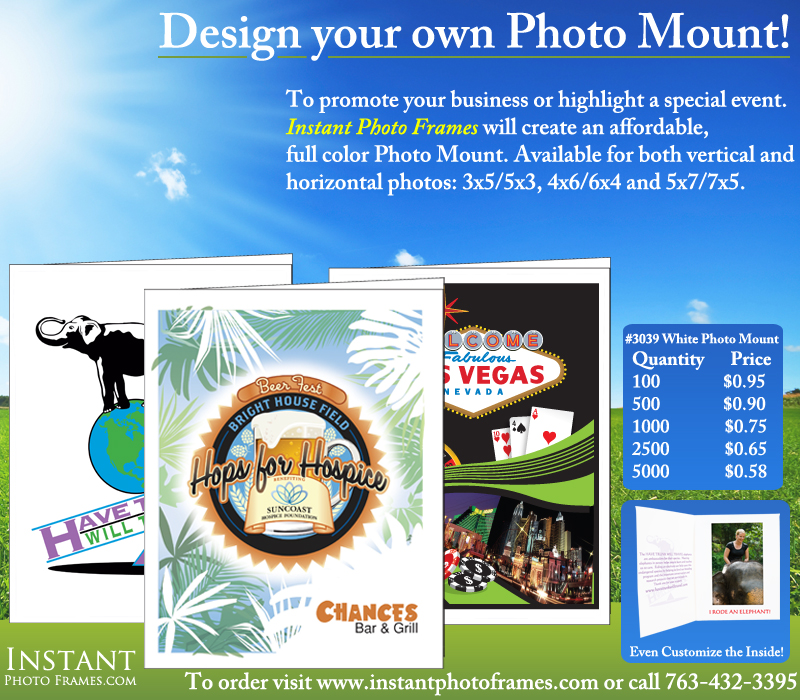 ---
Lil Davinci Frames for Kid's Artwork--the Perfect Gift.
The perfect gift for proud parents or grandparents. Create a gallery of your kiddy's masterpieces and update them often and easily with the unique front glass door opening. Each frame holds up to 50 sheets of either 8 1/2X 11" or 12 X 18" art paper.

The frames come in a variety of finishes with some double-matting options.

Wonderful front-opening scrapbook page frames, to display your creative memory pages, too.
Testimonial:

"I continually depend on Patty because responses are immediate,

quality is good, she takes the time to explore options I request,

and no matter what , offers great customer service and a

positive attitude. I highly recommend Patty Sachs." Judy Gudgel

If you do not wish to receive these announcements just hit reply

and enter "discontinue" in the subject line.

Visit our sites for information on planning the perfect special event or wedding. You can select the most unique and correct photo products to make your event sparkle and glow. In addition visit our sites PartyPlansPlus.com and WeddingPlansPlus.com for expert advice and top-notch resources for hosts and planners.

PartyPlansPlus.com | WeddingPlansPlus.com | Party Blog | Wedding Blog | About Me