Fall 2005 Newsletter Links
New Articles:
Bake-a-Cake Birthday/Holiday Bash
Balloons-N-Funtimes Newsletter here.
New Products:
InstantPhotoFrames.com
Halloween frames and advance look at holiday frames and novelties. Souvenir photos with Polaroid or digital cameras are the hit of the party with kids young and old. Other items like bobbleheads and snowglobes, etc. Click here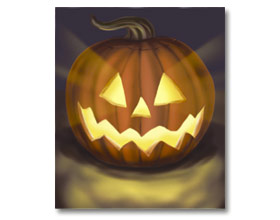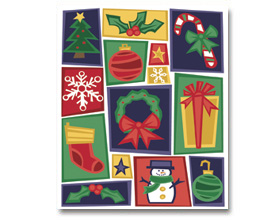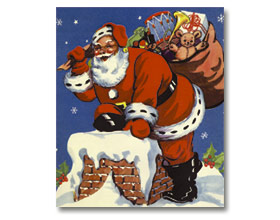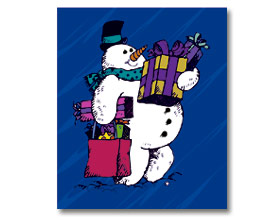 Phyllis Cambria's CD Holiday Special
If you have been considering purchasing Phyllis Cambria's Book on CD Careers in Event and Party Planning: The Ultimate Guide to Success, now is the time to buy it. The special introductory price has been $99 and that represents a huge savings over the regular price, which will go into effect after January 1, 2006. Just for holiday season, when you buy the CD for $99 you will also get The Fun and Frugal Party Plan Collection, valued at $25.00 This includes 7 in-depth party plans loaded with money-saving ideas and how-to instructions. All about the CD including table of contents. click here.
PattyCakeGreetings
.com
Part of proceeds donated to Breast Cancer Awareness Foundation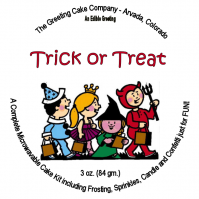 Halloween #1 Halloween #2
Countdown Clock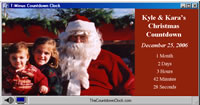 A really cute gift for someone special anticipating a holiday, event such as wedding, birthday, bar/bat mitzvah or a big sporting event. Clocks for every reason or occasion. To be placed on PC desktop or webpage. Take a look. Click on the banner.

Cloud Eight Information Avenue Newsletter
This is an exceptionally good weekly newsletter that addresses many issues related to keeping your computer safe, running smoothly, efficiently and offers tips on new software and even features a freeware program each week. We get a great tip every week. Give it a look.
A great list to monitor for Job Opportunities register here:

Are you in the process of creating a website for your business? This is a service that includes registration of your domain name and one year's hosting (with all the best features) for only $49.00. Easy to build a site and maintain it with their control panel. Includes a shopping cart and lots of other perks. Click on banner.
Legacy House of Red Wing, MN
The latest in craft retreat sites is brand new and now taking reservations. Crafters of all kinds can gather for a relaxed, comfortable weekend and go crazy with crafts, especially stamping and scrapbooking. And what a great retreat for a bride and her nearest lady guests to celebrate the upcoming event and create wedding decoratives—invitations, favors, place cards, etc. etc. Visit the site and check out this fabulous place.
A great closeout site for party goods and gifts. Like going to a big garage sale of unique items. You can find those inexpensive items that work great for prizes and gifts.
Outlet Stores with Bargain Party Supplies

(Ideal for kid craft projects at great prices.)
Until October 15th
Get 10% Halloween and Thanksgiving Goods
Use CODE E2051
Special Events Coming Soon!
For Balloon, Party and Event Professionals
November 5-8, 2005
Holiday Inn & Conference Center in Suffern, NY.
Class schedules are now being prepared so look for more information
soon at www.allstarrevue.com or by calling 888-833-STAR
Jump Start Jam
Saturday - Nov 5, 2005 – Suffern, NY –
Location: CAFE AT MONTEBELLO
400 RELLA BOULEVARD SUITE 171, SUFFERN, NY 10901
Phone: (845) 368-2764
$60.00

**includes morning sweet rolls and a salad bar lunch!

Call for reservations to 208-237-7485 or e-mail [email protected]
Instructors:
Pam Trent - Way Wicked Art – NM
Will cover getting started and staying growing! Her instructions will cover basic brush, sponging, quick and easy designs with special instruction in her famed Southwestern style scenes and butterflies! www.waywickedart.com
RoByn "Moogie" Thompson – NYC Body Art & Moogieland – NJ
An internationally recognized face and body artist – RoByn will explore the exciting world of rainbows, hearts and other wonderful and profitable things! www.moogieland.com and www.nycbodyart.com
Sandy "Hug-a-Me" Gruzas – Hug-a-Me the Clown - NJ
In this fast moving and informative presentation you will learn how to save time, steps and money by creating masterpieces with Star Blend.
+ other surprises and prizes!
You're Also Invited to the 2005 New York
Pre-ASR Jump Start Jam
for Balloon Twister, Face Painter and Family Entertainer Jam
(8 pm) - Saturday, November 5th, 2006 – Holiday Inn – Suffern, NY
Door Prizes – Goodies – Surprises – Refreshments – only $7 per person
Call for reservations to 208-237-7485 or e-mail [email protected]
Part of your entry fee goes to fund the Celebration Industry Junior Scholarship Program