OUR HOLIDAY LINKS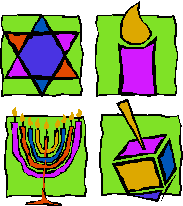 Jump right in and start surfing towards your holiday party planning success. You may already have seen the pages we are featuring here but we knew it would be handy to have them all listed on one page like this.
If you have a page that you think our visitors will find helpful, please e-mail the link to us and we will review it and if it passes our muster, we will add it here.
Have a wonderful time creating the events that make such valuable memories.
NOW, LET'S HIT THE LINKS!
Seasonal Celebrations for 2003 A collection of ideas for your holiday party, whether it be a Christmas festivity or just a winter get-together.
Stress-Free Holidays This is a collection written by Patty Sachs, that has been featured in several places, so you may find it familiar, but the information holds up.
Company Parties Phyllis Cambria has written an excellent article for those of you who get involved with planning the parties for your business. The principles apply to events of any size, whether at company site, home or in a rental facility.
Easy Decorations for Kids and Grown-ups Tips and ideas on how to decorate your home or business with the help of kids--get everyone into the party plan.
Easy Themes for Holiday Decoration Makeovers If you want to do something exciting, intriguing and innovative with your holiday decor turn your thoughts to popular themes and schemes.
Decoration Safety Do's and Don't's help you to make your party site beautiful with safety in mind. This is a very informative list of checkpoints..
Gift Wrap Brainstorms Dozens of ideas for wrapping gifts of all sizes and descriptions using materials that will amuse and amaze the recipient.
Secrets to Christmas Tree Success The how-tos and strategies to selecting the perfect tree--and keeping it beautiful the whole season.
The Scoop on Christmas Stockings The practice of hanging stockings to collect holiday gifts is one with many traditions, developed in a country, state, or household. On this page you will find dozens of tips and tricks to use in following or creating traditions of your own..
Hanukkah Festival of Lights: An Introduction For those of you who will be hosting or attending a Hanukkah party and need a mini-course on the traditions, terminology and basic components of this wonderful family holiday. You'll find easy-to-follow directions for making a dreidel and playing the dreidel game.
Complete Hanukkah Party Plan From the invitation to the take-home party favors, the details of a festive Hanukkah party are laid out complete with product sources.
Kwanzaa: An Introduction Get a brief, but complete overview of the holiday that, although introduced 36 years ago, is just recently becoming universal. It is a time when African-Americans show pride in their heritage and celebrate families and ancestors. You'll find easy-to-follow directions for a kinara that can be made by a child as a party favor and decoration.
New Year's 2003 A dazzling, star-filled festivity to bid farewell to 2003 and welcome in the new year. From invitation to thank you note, the planning inspiration is there for you.
New Year's Party Themes Plan your "last-night-to-first-night-of-the-year" festivity with a theme, this year. Great ideas to make your party the best of this and next year! Ideas for elegant adult soirees or free-for-alls for the whole family.
Munchies-in-Minutes Those last minute drop-in guests won't throw you for a loop with this list of delish dishes that can be prepared in a few minutes.
Party Pizazz with Polaroid Pictures As Polaroid's official Party Expert, Patty shares ideas for every area of your event, using Polaroid products. Lots of fun with fast-as-a-flash "fotos!"
Party Potables You'll find the perfect beverages for your party in this complete collection of cocktails and drinks. There is an idea to serve every guest no matter what his preference.
Yummy Treats for the Holidays from Christmas to New Years on the Paper First Affiliates site. You'll find a ton of excerpts from Pick A Party here.
Fantastic Football Bowl Parties Football games provide a focal point for parties all during the football season. Although it is after the big holiday rush, you will be planning your Super Bowl Party right along with your actual holiday season events. These ideas will give you a terrific kick-off.
Super Football Party Plan Any gridiron gathering, throughout the season, will score high with your guests when you follow the suggestions in this award-winning pigskin party plan.
BONUS HOLIDAY ARTICLES:
10 Holiday Greetings That Will Get Grins
Easy Handmade Gifts for the Whole Family
Solutions to Company Party Problems
Free Caroling Kit Everything you need to take your party out on a caroling adventure.
Tell your friends about this page. Click the logo below.

Visit our all new Free Stuff Page for some wonderful "must have" freebies.
Our special holiday greeting :


Holiday Happiness is Hannah's Christmas Miracle by our friend, Patsy Brightwell. Get a copy or two for your holiday gift giving.